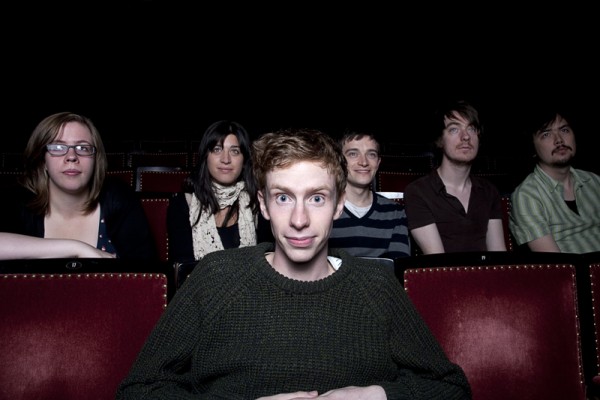 The Irn-Bru drinkers amongst you may be familiar with this lot- it's lo-fi  Glasgow based 8-piece Randolph's Leap. A tartan background adorns their bandcamp. They have a song called 'Cassie O'Tone'. Playing devil's advocate here, I'm going to say they sound like a cross between Neutral Milk Hotel and Belle & Sebastian, so will be irresistible to anyone who thinks the one thing Jeff Mangum lacks is a Scottish accent. Or, I think they should bloody well spend their coffers on some decent recording equipment….
Have a listen below, see what our panel thought and tell us what you think @forfolkssake. Think of it as a twee version of The Voice.
---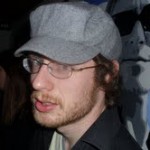 Tom White: Named after a site of special scientific interest on the River Findhorn and releasing their debut album The Curse of the Haunted Headphones on download and cassette, Randolph's Leap have set their quirkily eccentric stall out right from the off.
Luckily, frontman Adam Ross and his fellow conspirators have the ability to back it up. Scotland tends to do this sort of thing very well, and there are echoes here of everyone from Belle and Sebastian to my favourite band, under-rated erstwhile John Peel regulars Ballboy.
Headphones… initially brings us a crackle of static, which endures throughout opener 'Sunday Morning'. The band make their influence felt periodically with the ancient Nintendo sound effects of 'Level One' and 'Level Two' and the nonsensical '13', but elsewhere Ross' songwriting takes centre stage.
'Deep Blue Sea', 'On That Fateful Day' and 'Bile' stand out with their oddball lyrical charm. The last two songs, 'Falling In Love' and 'Suitable', bear comparison with any of Kenny Anderson's offerings under his regal, fence-painting pseudonym King Creosote. Headphones… sees fellow lo-fi underdog Randolph's Leap clearing marking their territory.
---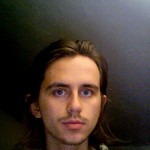 Nathan Comer: In the days of the DIY recording boom, cassette culture was a reaction to the bloated practices so prevalent at the time, with artists turning instead to cheap, easily-attainable equipment that better reflected the aesthetics of the punk era. More than anything, it was a question of authenticity. But in this post-GarageBand era (yes, that just happened), where recording music is easier than ever before, albums recorded on tape, such as Randolph's Leap's The Curse of the Haunted Headphones, lose any sense of that sense of the authentic. Indeed, you can't help but feel it was probably more effort to record on to tape. And it certainly doesn't benefit the music, with the dry recording hissing, clipping and generally causing a nuisance on the eardrums.
That being said, the songs here are charming enough. Adam Ross' has a keen sense for a decent melody that suits his innocent voice very well. The band is moreover lyrically sharp, with the bittersweet 'Cassie O'Tone' questioning "If my fantasies are failures then what hope has real life got?" giving way to the lackadaisical spirit of 'The Will To Shave'. Unfortunately though, there just isn't enough here to call a great album. On standout tracks, Randolph's Leap are endearingly melodic, almost making you forget about the poor recordings. Elsewhere, the songs are not different or strong enough to allow them to defy their limitations.
---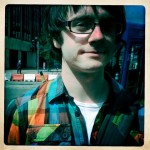 Tom Moyser: I tend to like Randolph's Leap better when they're faster. 'The Nonsense in my Soul' for example has debut single written all over it (figuratively of course – not in a pushy PR sense) and is the sort of song that makes me bounce in my seat as I'm typing. The slower ones have their charm, but the pay-offs really come when things kick in.
The record's real strength is that its occasional eccentricities (there are weird computer game-style synth interludes and one song is accompanied by a recorder) are tethered to a proper musicality. It's all very whimsical, hugely enjoyable and packed full of those little hints of melancholy that prick your ears up. Highly recommended.
Catch them live on March 28th at the Stereo, Glasgow, April 14th at the Eye O'The Dug, St Andrews and on June 14th at The Captain's Rest, Glasgow.
If you're interested in writing for the New Bands Panel, or submitting your own music or another band's for review, get in touch at [email protected]