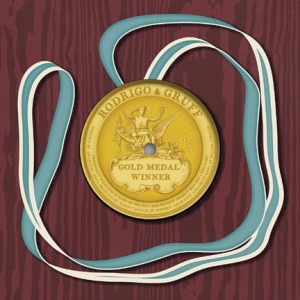 News continues to come thick and fast as Record Store Day approaches on April 21st. There's word that the Flaming Lips have used, er, actual blood from Ke$ha and others in the packaging for their release The Flaming Lips and Heady Fwends, as well as the first listen to Richard Hawley's single, 'Leave Your Body Behind You', which will be out on 10″. And now we get to hear both sides of a split 7″ coming from Cate Le Bon and her label boss and former Neon Neon collaborator Gruff Rhys.
The single will feature two exclusive songs, with Le Bon contributing 'Time Could Change Your Mind', which will not figure on her sophomore album CYRK, due a little over a week later on April 30th. The flip-side will be Rhys's 'Gold Medal Winner', not a special tie in for this summer's Olympic Games, but actually a 2010 recording for HIV/AIDS charity Red Hot Organisation.
You can hear both tracks below.