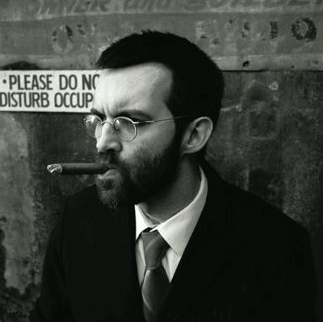 Good news for people who like good music. EELS are very selflessly spending their summer traipsing all over the world so folk like you and I will have a chance to see them play.
The band will be on the road from June to August on the Tremendous Dynamite tour, taking in Canada, the US and Europe as well as a couple of dates in China.
It sounds like frontman and mastermind, Mark Oliver Everett, is as excited as we are. He said: "We're looking forward to playing in some of the places we weren't able to get to last time and coming back to some of the places we couldn't resist returning to. There will be lots of fun surprises for old and new fans alike. I can't wait."
Mr E et al will play headline shows in London, Brighton, Leeds and Newcastle and make appearances at Glastonbury, Oxegen, T in the Park and Latitude festivals.
UK & Irish dates:
June 26   Somerset, UK – Glastonbury Festival
July 6       Brighton, UK – The Dome
July 7       London, UK – Somerset House
July 9       Naas, Ireland – Oxegen Festival
July 10    Kinross, Scotland – T in the Park Festival
July 11     Newcastle, UK – O2 Academy
July 12,   Leeds, UK – O2 Academy
July 17    Suffolk, UK – Latitude Festival
For tickets and more dates go here.
On top of the marvelous touring news, EELS are giving away a set of three songs, one from each of their most recent albums Hombre Lobo, End Times and Tomorrow Morning. Get it here:
PS Has everyone read Mr E's book Things The Grandchildren Should Know? Cos you should. It's really well written and entertaining.