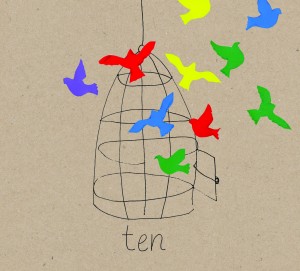 Next week sees the release of 'ten' – a charity album which marks 10 years of Manchester musicians raising money for Manchester Aid to Kosovo featuring the likes of Elbow, Doves, Stephen Fretwell and Jim Noir – and to celebrate there will be gigs headlined by the charity's patron Badly Drawn Boy in Manchester and London next week.
The album's curators, the Travelling Band, will be joined onstage by a number of the bands who have contributed to the album, while Damon Gough will headline each show, with the full line-ups below.
For more info and how to get tickets, see here.
April 4th 2011 – The Deaf Institute, Manchester
Badly Drawn Boy
Gideon Conn (acoustic)
Josphine Oniyama (acoustic)
Jo Rose (acoustic)
Jim Noir (full band)
Liz Green (acoustic)
The Travelling Band (acoustic)
Silverclub (full band)
Plus Special Guests
April 7th 2011 – Union Chapel, London
Badly Drawn Boy
Gideon Conn
Jim Noir
Jo Rose
Josephine
Liz Green
Silverclub
The Travelling Band