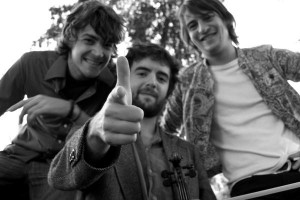 Adelaide's Todd Sibbins recently put himself together a band, The Opposite Ends, and recorded an EP, Waiting For Me To Say. And then he sent it half way around the world to us. Here's what we made of it.
---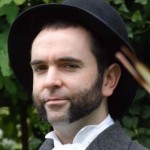 Matt Collins: Todd Sibbin is real blues folk. Breathy vocals and head nodding guitars are the order of the day, with banjos, violins and minimal percussion thrown in for good measure. No idea what he's singing about, such is his incomprehensibility, but he has the dark blues club party band sound sown up very nicely. My only criticism would be the presence of rock guitar – hard to be a rock band without proper drums, easy to be an acoustic band without them. So perhaps a bit of mind making up as to where he stands will make Todd the finished article.
---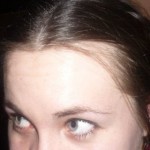 Alice Sage: Todd and his two Toms create a wonderful mix of odd but creamily countrified sounds, including accomplished screaming, crying violin, rough-smooth voices with Aussie twangs and bluegrass metal-strung strumming. They manage to be particularly modern lyrically – whilst mixing a very tried and tested front-porch sound. All three performers are clearly confidently talented, however, not to the extent that their music has lost any immediacy, warmth or humanity. It is very assuredly country music and though it is very laid back, mellow, non-mawkish country (especially brilliant track Lies Lies Lies), it's not going to turn any haters' heads. If you like Damien Rice and don't hate Mary Chapin Carpenter then you will be onto a good thing here. I recommend it highly.
---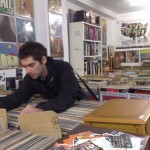 Ian Parker: Todd Sibbin's decision to link up with a band, and particularly with violinist Tom Capogreco, looks to have been an inspired one. With the bigger sound, his songs come alive. Lies Lies Lies stomps along at a rollicking pace, and you can't help but feel these guys would be a riot to see live. The sound is heavy on the violin, and they recall the sound of bands like the Wood Brothers. They may come from Australia, but the sound is traditional American.
Check out Todd Sibbin and the Opposite Ends for yourself here.