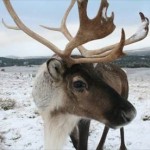 In all the Christmas album hoopla, I'd almost forgotten to tell y'all a bout our Christmas radio show. I recorded it last week in sludgey Hackney with Bitter Fingers presenter and generally nice chap Mark Higgins.
We delved into the world of Christmas music, with songs by Bob Dylan, EELS, Laura Marling and Dolly Parton, while Brian the-mixtape-making-owl presents his playlist 'The Goose Is Getting Fat'.
Click below to listen. And Merry blimmin Christmas!
Tracklist
The Beach Boys
Little Saint Nick
Sea Of Bees
Feliz Navidad
Sufjan Stevens
Come Thou Fount Of Every Blessing
Laura Marling
Goodbye England
Eels
Christmas Is Going To The Dogs
Dolly Parton
I Believe In Santa Claus
Wise Children
I Saw Three Ships
Laura Hocking
I Am Christmas
Magnetic Fields
Everything Is One Big Christmas Tree
Rachel Sermanni
Have Yourself A Merry Little Christmas
Bob Dylan
Must Be Santa