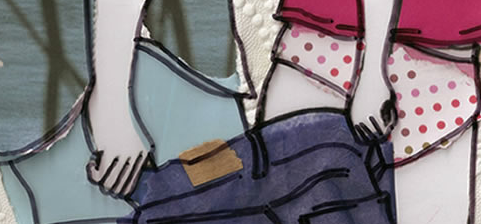 The uber-wonderful people at Wears the Trousers have announced their very own Mercury spoof the Venus/No-Penis Awards.
Wears the Trousers is very close to FFS's hearts for many reasons, not least that it seeks to redress the balance in the industry by celebrating music-making women.
And there are plenty to be celebrated. Something a glance at the Venus Awards shortlist confirms unequivocally. Peggy Sue, Nancy Elizabeth, Cate le Bon and Gemma Ray are among the finallists.
WTT are asking you to vote for your favourite of the 12 shortlisted albums, and they will announce the winner on September 7th – the same day as the Mercury Prize. Your favourite artists wins a donation to a charity of their choice.
Head to Wears the Trousers to see the full shortlist and pick your winner.