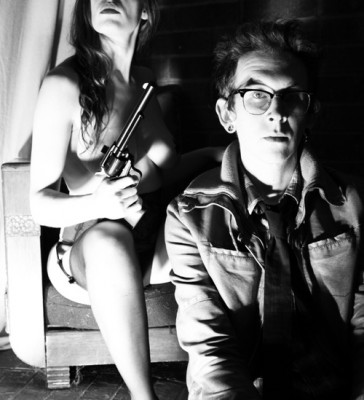 Micah P Hinson has announced plans for a new album and is to tour Europe in support of it.
'Micah P Hinson and the Pioneer Saboteurs' will be released on June 21, the fourth full album from the Texas-based Tennessean.
Taking Walt Whitman's poem 'Pioneers! O Pioneers!' as his inspiration, Hinson will tackle political events in the United States on the new LP, which was recorded in Texas and New York.
"The Pioneer Saboteurs are a set of individuals with their hearts set to rabid," says Hinson. "We watch the world change, and we don't like what we see. The change only helps the ones on top.
"We stand up for the ones on bottom. The pioneer saboteurs ain't just a name for band. It's a fuckin' revolution, man. Who is willing to pick up their axes? Who is willing to draw their arms?
"Without folks doing this in the past, I ain't sure it would be a world I would recognize. Hell, sometimes I don't even recognize the one I live in now."
Hinson's European tour begins here in the UK this week before heading to Spain and Italy.
JUNE
2nd London, UK – Union Chapel
3rd Manchester, UK – Ruby Lounge
4th Glasgow, UK – Stereo
6th Valencia, Spain – El Loco
8th Madrid, Spain – Teatro Lara
9th Granada, Spain – Teatro Isidoro Marquez
10th Seville, Spain – Malander
11th Santander, Spain – Cafe de las Artes
12th Vigo, Spain – Sala Mondo
JULY
16th Verona, Italy – Verona Folk Festival
17th Pistoia, Italy – Pistoia Blues Festival
18th Ferrara, Italy – Ferrara Sotto le Stelle
19th Turin, Italy – Spaziale Festival