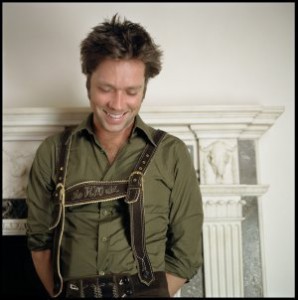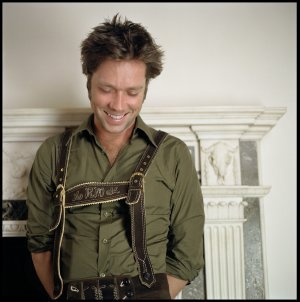 Judging by the number of appearances he is putting in over the coming months it can be concluded that Rufus Wainwright is rather fond of our fair shores, which is nice really because we are certainly rather fond of him.
His opera, Prima Donna, which premiered last year at the Manchester International Festival, opens for a London run at Sadler's Wells on 12 April. Following a lifelong love affair with opera, Rufus has managed to create a piece that is both outrageously kitsch and highly poignant – the tale of fading opera star Régine Saint Laurent, battling her demons in an attempt to return to the stage. Rufus turned up to the first night dressed as Verdi – goodness only knows how he will top that when it arrives in the capital.
The opening of Prima Donna will be complemented by an evening with the man himself at Sadler's Wells on 13 April, which will be followed by a UK and Ireland tour.
Then dust off your picnic hampers and deckchairs for an open-air concert at Kenwood House in London's Hampstead Heath on 3 July, followed by a trip to the seaside for a 'special concert' at the Brighton Centre the very next day. As if the prospect of lashings of ginger beer wasn't exciting enough already, the Kenwood House show will include songs from Rufus's ambitious reimagining of Judy Garland's 1961 Carnegie Hall show.
Summer over, there will still be the promise of some more Wainwright to cheer your cold winter heart – Rufus will play the Royal Albert Hall on 22 November, joined by his equally awe-inspiring sister Martha Wainwright.
Tickets for all of Rufus's upcoming live shows can be purchased here, and tickets for Prima Donna can be purchased through Sadler's Wells.
Prima Donna at Sadler's Wells:
12 April – London – Sadler's Wells
14 April – London – Sadler's Wells
16 April – London – Sadler's Wells
17 April – London – Sadler's Wells
An Evening with Rufus Wainwright:
11 April – Southampton – Southampton Guildhall
13 April – London – Sadler's Wells
15 April – Glasgow – Glasgow Royal Concert Hall
16 April – Edinburgh – Usher Hall
17 April – Sheffield – City Hall
19 April – Gateshead – The Sage
20 April – Birmingham – Symphony Hall
22 April – Manchester – Apollo Theatre
23 April – Bristol – Colston Hall
25 April – Nottingham – Royal Concert Hall
26 April – Oxford – New Theatre
28 April – Dublin – Grand Canal Theatre
29 April – Ipswich – Ipswich Regent Theatre
Rufus Wainwright in concert:
3 July – London – Kenwood House
4 July – Brighton – Brighton Centre
22 November – London – Royal Albert Hall