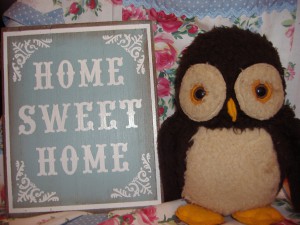 A large chunk of Brian's record collection was purchased after a recommendation by his uncle Peter, who has an enormous library of albums and an insatiable enthusiasm for music. Brian thought it might be good for FFS's readers to benefit from his uncle's wisdom, too, and it had the happy side effect that Brian could put his feet up for a week. So here it is, folks, Peter's guest playlist, straight from the horse's mouth…
Uncle Peter says: "There's no denying that FFS' roster of favourites has a complex set of relationships through shared musical adventures, education and romances. No surprise there, but how do ordinary mortals keep track? There is an answer… duets. So here's a playlist to show how it's done.
"Starting with the best singers ever singing the best song ever, George Jones and Tammy Winette with Golden Ring. These Nashville writers can tell a lot of story in 3 verses of 4 lines.  Then George's duet with Patty Loveless links us into John Prine and his fantastic track with Iris DeMent. The two characters in this song should have their own TV show.
"Wildwood Flower is a Carter Family song one of the earliest recordings in 1928, Picture In A Frame is one of Tom Waits' and Jeff Bridges' Oscar-winning character in Crazy Heart looks and sounds a lot like Waylon Jennings, who sings here with the great Kimmie Rhodes.
"Emmylou Harris, Willie Nelson and Johnny Cash are enthusiatic collaborators, Bob Dylan less so.  Bob usually approaches duets as a form of hand to hand combat. Joan Baez has had a particularly hard time at various points over the past 50 years.  Laura Marling should be careful of accepting any invites at Hop Farm in July.  However, he's on his best behaviour on these two tracks. Maybe the presence of bigger boys keeps him in line.
"Roger McGuinn gets a bit overshadowed by Dolly, but who wouldn't? Loretta Lynn and Tammy Wynette, that's who. And to complete the circle, back to George and Tammy with one of their first recordings together"
Golden Ring – Tammy Wynette and George Jones
You Don't Seem To Miss Me – George Jones and Patty Loveless
Back Street Affair – Patty Loveless and John Prine
In Spite Of Ourselves – John Prine and Iris DeMent
Wildwood Flower – Iris DeMent and Emmylou Harris
Gulf Coast Highway – Emmylou Harris and Willie Nelson
Picture In A Frame – Willie Nelson and Kimmie Rhodes
Be Mine – Kimmie Rhodes and Waylon Jennings
The Highwayman – Waylon Jennings, Willie Nelson, Kris Kristofferson and Johnny Cash
Girl From The North Country – Johnny Cash and Bob Dylan
My Back Pages – Bob Dylan, several others and Roger McGuinn
Turn Turn Turn – Roger McGuinn and Dolly Parton
It Wasn't God Who Made Honky Tonk Angels – Dolly Parton, Loretta Lynn and Tammy Wynette
Take Me – Tammy Wynette and George Jones
Find the whole playlist on Spotify here: Brian's Mixtape #30: Duelling and storytelling
Are there any duets that have been cruelly overlooked? Tell us about it below.
Our Spotify Inivtation amnesty continues – if you need one let us know and we'll make a request of the ever-generous posse of FFS readers. Similarly, if you have any going spare let us know and we'll give you the opportunity to do a good deed for a stranger, providing them with an lifetime's supply of free music.
Have a flap around our mixtape section to find Brian's previous efforts.