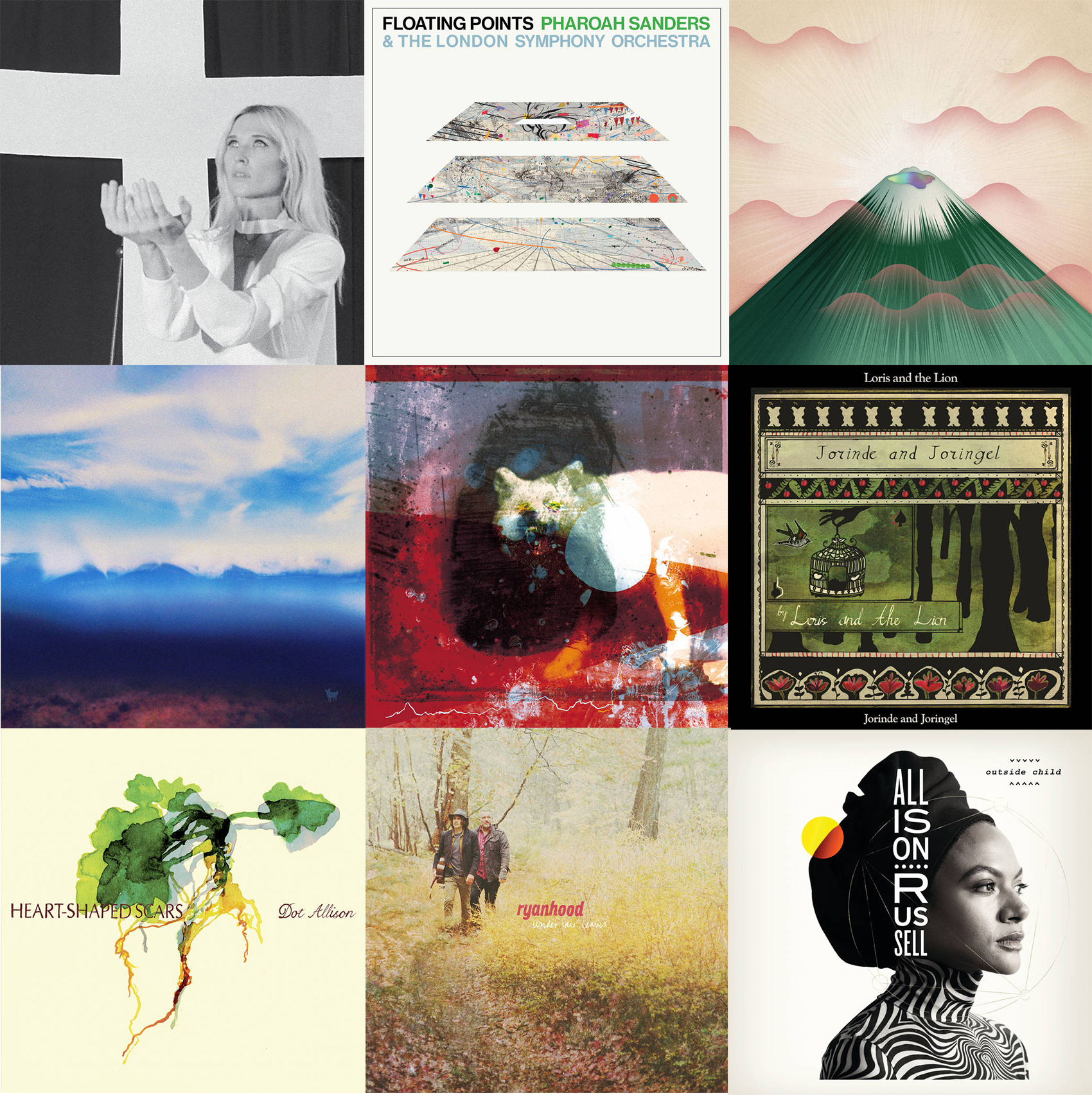 It's been another strange year for everyone, but in difficult times there's always music to look after us.
2021 saw some wonderful releases across the spectrum, so here For Folk's Sake writers round up some of their favourites.
Thanks for reading now and always. We wish everyone a Merry Christmas and a Happy New Year!
Jonathan Frahm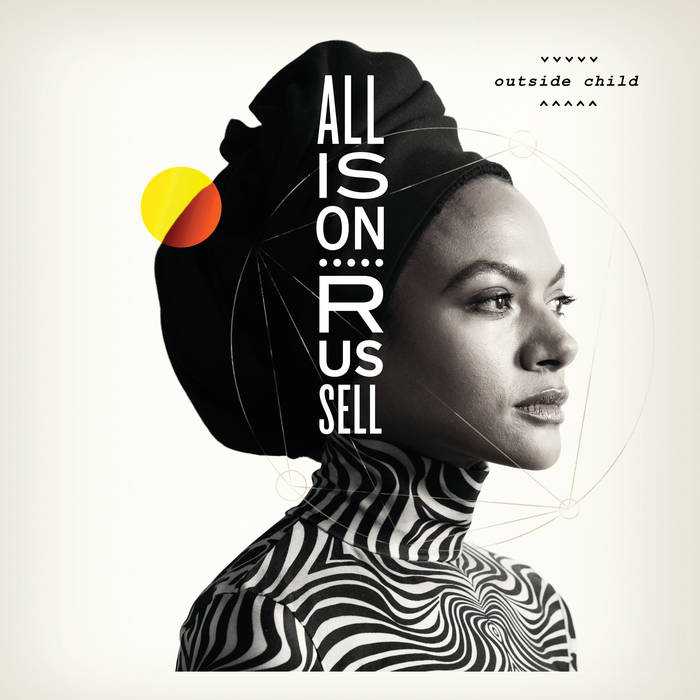 Allison Russell – Outside Child
Allison Russell bravely tells her story on Outside Child. It's been a long road to recovery for the singer-songwriter, and her chronicles here are as powerful and heartfelt as they are musically stirring. Outside Child is a personal accomplishment of Russell's to be commended; she is a compelling, important voice in today's roots music.

Ben Traverse & Michael Dause – Songs of the Lakes, Rivers, and Seas
For all of 2021's sudden rise of shanties, Ben Traverse & Michael Dause might full-well have the best rendition of the TikTok-famous 'Wellerman', among other traditional tunes. If you really want to feel like a majestic sailor with the wind flowing through your hair, this album has got you covered. Traverse & Dause are accomplished artists with dozens of credits between their names, and they're accompanied by some of the best of 'em here; Dause's Accidentals bandmates join him and Traverse for a brilliant waltz, 'Crescent Moon / Crystal Lake', midway through the experience.
[bandcamp width=100% height=120 album=37180960 size=large bgcol=ffffff linkcol=0687f5 tracklist=false artwork=small track=1615042257]
Mike Barnett – +1
Barnett's +1 bears one of the best guest lists in modern folk. Alongside his fiery fiddle, it's a great compilation work featuring moving contributions from the likes of Sarah Jarosz, Sierra Hull, and more. Thank goodness Mike has been recovering from his brain surgery, and we wish him all the best on his ongoing journey.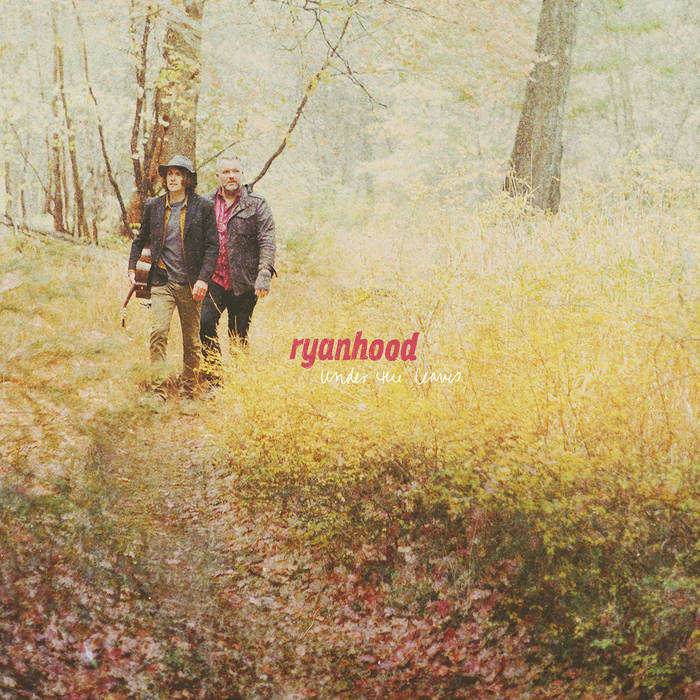 Ryanhood – Under the Leaves
Ryan Green and Cameron Hood's self-named folk/pop/rock machine keeps on chugging, with Under the Leaves being their most gripping release to date. The Tucson duo works with cool musical techniques to keep things fresh, from the offbeat timestamps of their titular opener, to the introduction of a symphonic quartet on their heartful 'Wide Awake in a Dream'.
Doran – Doran
Doran's self-titled work is a haunting, eclectic collection of 'freak folk', as they bill it. Its charmingly vintage, with riffs that wouldn't sound out of place in a medieval landscape or a 17th century hidden cove. What ties all of their wonderful weirdness together are their gorgeous harmonies.
[bandcamp width=100% height=120 album=1410687283 size=large bgcol=ffffff linkcol=0687f5 tracklist=false artwork=small]
Stephen Rotzsch Thomas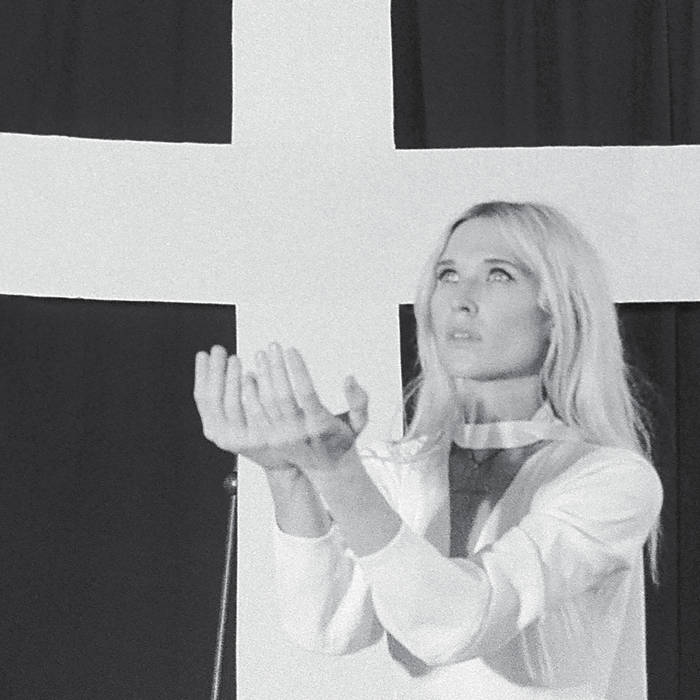 Natalie Bergman – Mercy
Bergman has spent the last few years as one half of Wild Belle, but her debut solo album Mercy has been my first exposure to her music. It's a gorgeous record, rich with religious imagery delivered in a strange, beguiling voice. It's up there with Sufjan Stevens' Seven Swans as a religious record for secular music fans.
Ringlefinch – Tall Tales
One of the biggest bands in folk (at least by member count), this is one of the most ambitious and joyful records of the year. Lush production, wry lyrics, and even an unexpected Tom Lehrer cover. There's a lot to love here – not least the stunning song suite 'Coldwell Clough', which closes the album.
[bandcamp width=100% height=120 album=1628268470 size=large bgcol=ffffff linkcol=0687f5 tracklist=false artwork=small track=4002934746]
Mon Laferte – SEIS
The first of two albums released this year by Chilean pop star Mon Laferte, SEIS takes a step aside from her usual releases, drawing on traditional musical genres like bolero, salsa and mariachi. The swooning instrumentation and Laferte's stunning, powerful voice make for a record that has brighten up many a cold morning walk this year.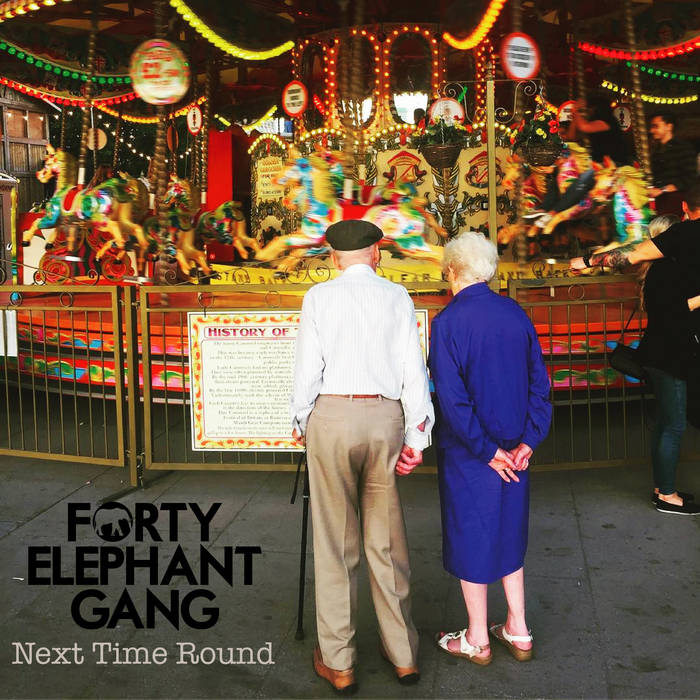 Forty Elephant Gang – Next Time Round
London three-piece Forty Elephant Gang have long been one of the most loved outfits on the local folk scene – their long overdue debut album is a welcome introduction to their distinct take on contemporary folk, which draws on soul, skiffle and even Brit-pop influences.
March – All of the Above
A summery album released in the depths of autumn by an act called March. I've long been a fan of March's music, which infuses modern folk with distinctly jazzy riffs and vocal delivery without ever aping Joni Mitchell. This debut album is mesmerising, and when the end of year dust settles, may end up being my favourite album of 2021.
[bandcamp width=100% height=120 album=4037069622 size=large bgcol=ffffff linkcol=0687f5 tracklist=false artwork=small]
Duncan Martin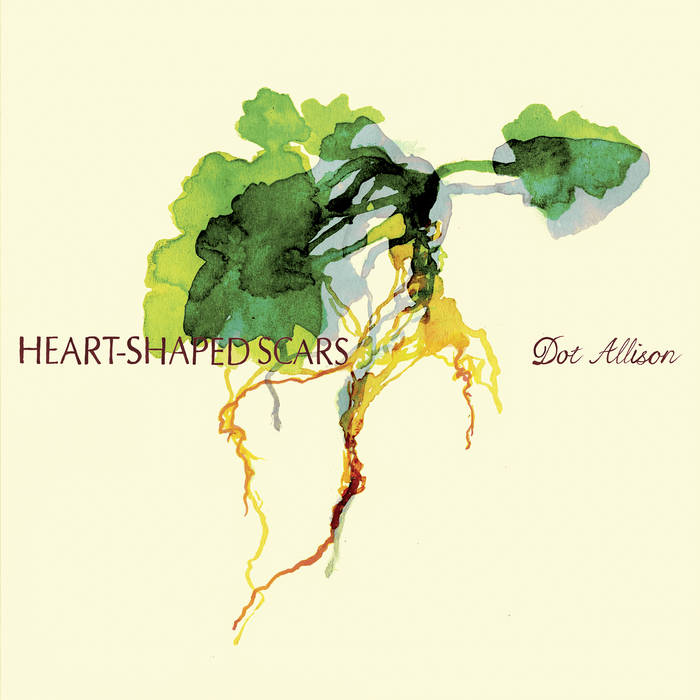 Dot Allison – Heart-Shaped Scars
My favourite chill-out/relaxing listen of the year. Breathy, intimate vocals and a mix of sparse guitars and orchestral support. Really works best as a whole-album listen to get into and then stay in the mood. Give it a couple of play-throughs and see if it sticks.
Hillström & Billy – The Space Librarian / Hybris pt 2
Stockhold based singer songwriter Petter Hillström managed to publish two albums this year, with a total of 26 songs, which is kind-of *a lot* by itself. Add on the fact they arrived quite close together and they've kind of merged in my head and I'm treating it like a double album. What you get is a really nice collection of slightly poppy folky songs which with lots of guest musicians. Turn both albums into a massive playlist and you'll hear nice things.
Loris and the Lion – Jorinde and Joringel
The folkiest of my selections. Themes of nature and fairytales, delicately sung and accompanied by a wide range of string and wind instruments (from just two people). Criminally under-heard. Look out for a session from them in the new year.
[bandcamp width=100% height=120 album=3631649351 size=large bgcol=ffffff linkcol=0687f5 tracklist=false artwork=small]
Quiet Marauder ft. Kadesha Drija – The Gift
A concept album on the theme of loss, the unreliability of memory and err… time-travelling robots. Which sounds ridiculous, I know, but it wears it lightly and it's a lovely collection of songs regardless. So rare to hear something so odd in theme and still work as listenable, relatable music.
[bandcamp width=100% height=120 album=3389467672 size=large bgcol=ffffff linkcol=0687f5 tracklist=false artwork=small]
Wanderland – Songs I
Effortlessly cool EP of indie folk with hints of jazz. Another band with an inexplicably small profile, in any sane world this record would have been everywhere this year.
Quentin Budworth
Hanna Enlöf – BareBones
A pandora's box full of earthly delights, musical artistry and human insights. BareBones is a classic, an album more than capable of crossing over to the mainstream. A perfect 10.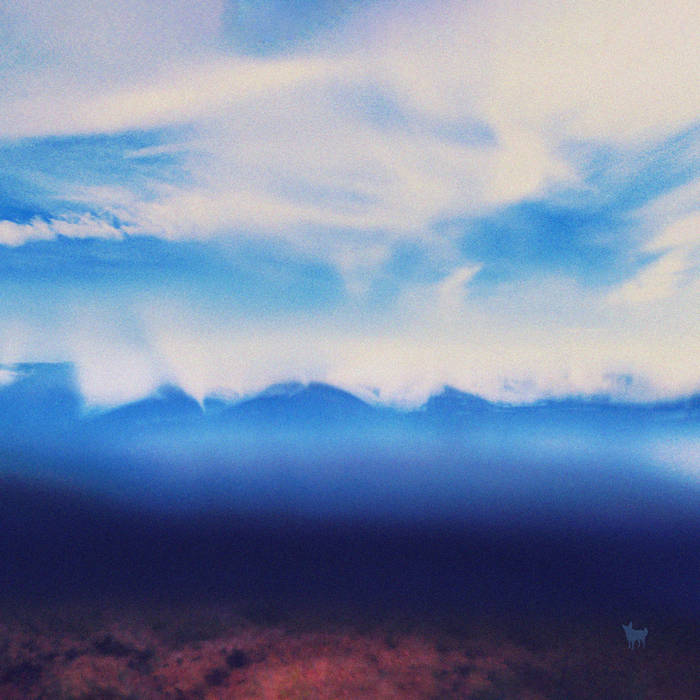 Jenny Sturgeon – The Living Mountain
Music full of passion and a heartfelt love of nature. Make no mistake this is a classic timeless album that takes you on a journey and reveals its secret in the way that only a lover can. Intensely visceral, deeply moving.
Ringlefinch – Tall Tales
Intelligent catchy song-writing, imagination, good humour and true heart flow freely in this aural delight.
Dot Allison – Heart-Shaped Scars
Unworldly brimful of wonder and magic, moving song writing with great arrangements wit and imagination.
[bandcamp width=100% height=120 album=2676764341 size=large bgcol=ffffff linkcol=0687f5 tracklist=false artwork=small]
Gnoss – The Light of The Moon
Deeply traditional and very modern at the same time a rare but brilliant musical feat. A modern Orcadian classic.
Pete Bate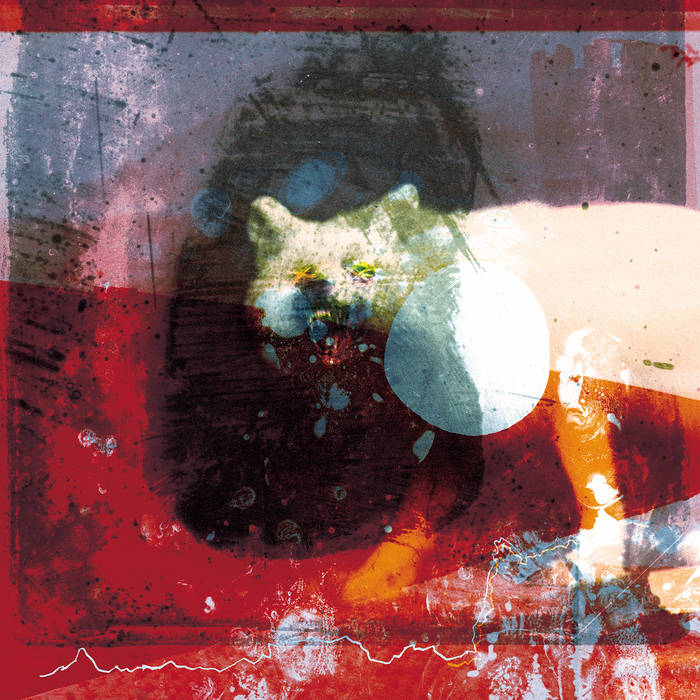 Mogwai – As The Love Continues
The Glaswegians' most energetic album for some time with dashes of exuberance aplenty – such as the Stuart Adamson (Big Country) influenced soaring guitar on standout rocker 'Ceiling Granny'. Their first number one album too – a genuine lockdown triumph with complete with the usual hilarious track titles ('Pat Stains', 'It's What I Want To Do, Mum').
Teenage Fanclub – Endless Arcade
Minus one-third of their songwriting nucleus with the departure of Gerry Love, Endless Arcade found Teenage Fanclub in pensive but typically melodic mood. There's a warmth and tenderness to these songs, aided by new TFC member Euros Childs (Gorky's Zygotic Mynci) and informed by the breakdown of Norman Blake's marriage. 'Back In The Day' is among the saddest, most beautiful songs Blake's ever written.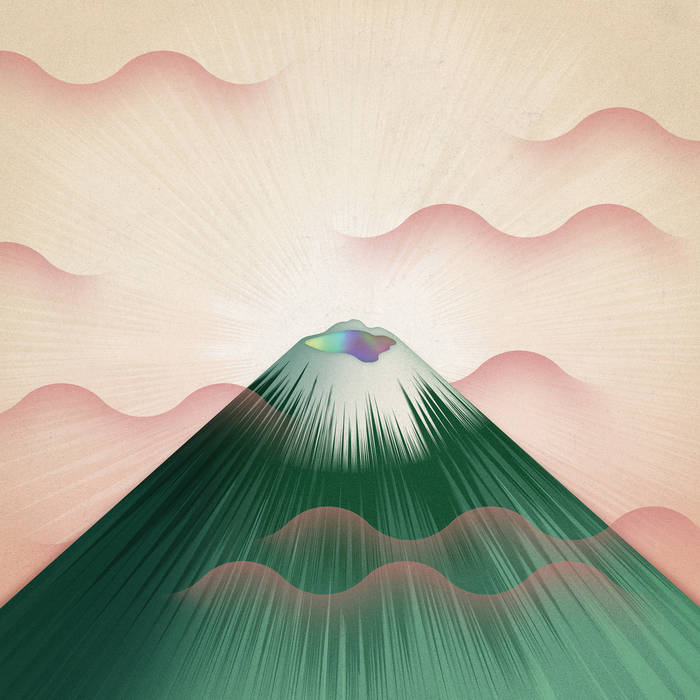 Gruff Rhys – Seeking New Gods
Inspired by an ancient mountain, Seeking New Gods sees the Welsh songwriter scaling new peak. Recorded with his live band, it's a robust and playful trip by Super Furries' frontman Rhys which features, in the rollicking 'Loan Your Loneliness', one of his best tunes to date.
Various – It's A Cool, Cool Christmas
Okay, so this one's 21 years old, but it's so good to finally get this on vinyl two decades after I picked up the CD version from Andy's Records (remember them?). Some wonderful Christmas tracks I've grown to love over the years including hidden gems by Belle & Sebastian, Teenage Fanclub, Calexico and Gorky's and more well-known tracks like Low's 'Just Like Christmas'. And the proceeds go to charity!
[bandcamp width=100% height=120 album=3125415819 size=large bgcol=ffffff linkcol=0687f5 tracklist=false artwork=small track=538373165]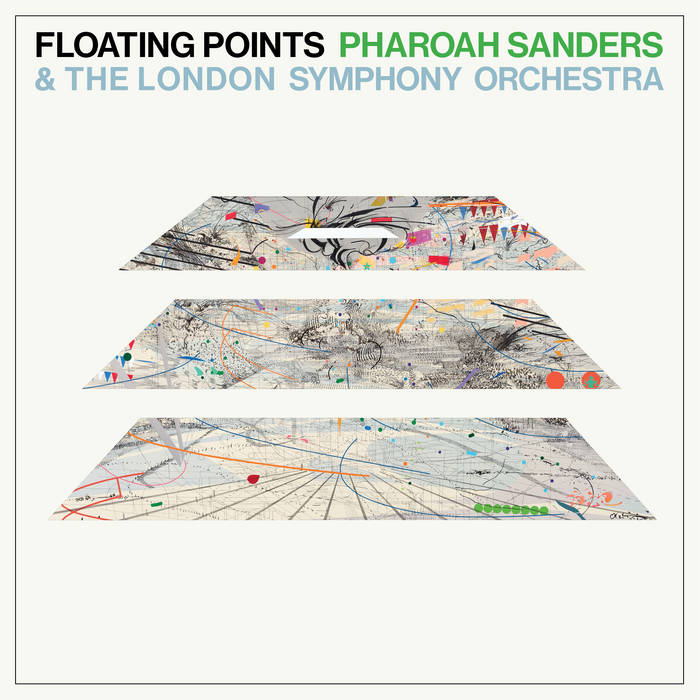 Floating Points/Pharoah Sanders/London Symphony Orchestra – Promises
An instrumental album that never fails to move the listener with its sparkling central motif and freeform sax from jazz legend Pharoah Sanders. Much more than the sum of its parts, it pulls at your heart and invites you to drift into another world – which has been much appreciated during this trying year!