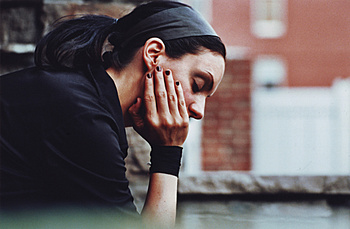 US singer-songwriter Nina Nastasia has announced she will release a new album this summer. 
Outlaster was recorded with Steve Albini, who also worked on her 2007 album You Follow Me. Nina will tour the UK to promote the record. Details are still to be confirmed. 
Excitingly, Nina brought Aimee Mann-collaborator Paul Bryan on board for the new album to arrange the songs for a mini orchestra. 
The LP isn't out until 7th June. But we won't have to wait til then to hear the new fully-orchestrated Nina Nastasia as a single 'Cry, Cry Baby' will be released on 10th May.