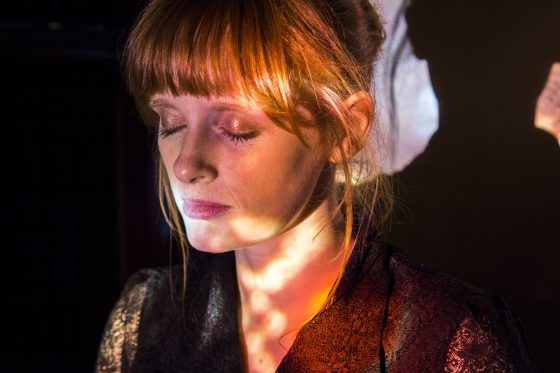 From the first strike of the kalimba, 'Holding' will have you hooked. Its pulsing rhythms creep under the skin as the song builds, before Sive's soaring velvety vocals elevate it to another level. Written about the need for clean slate but the struggle to actually break free and attain one, the music compliments the lyrics with recurring rhythms that won't let go. "It tries to capture that feeling when you know you are clinging to things inside yourself that don't serve you, but struggling to see exactly what they are and let go of them," Sive said. "It's about questioning your fixed idea of what you are, allowing yourself to fall apart, and going a little bit crazy in the process!"
The Irish singer-songwriter, aka Sadhbh O'Sullivan, draws on folk, world music and jazz to create her intoxicating sounds, but it is her love of unusual time signatures and chord progressions which is most apparent in her songwriting.
'Holding' is Sive's latest single, released this Friday via Veta Records.