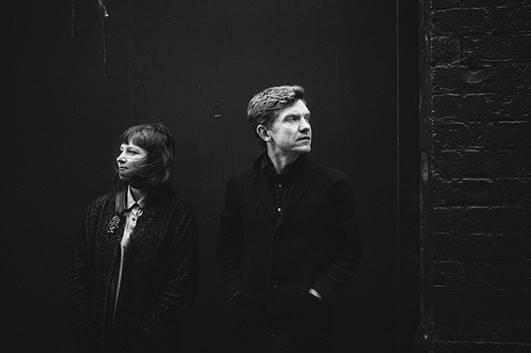 It began at a Kate Bush concert. Field Music's Peter Brewis met solo artist and Admiral Fallow member Sarah Hayes, and everything clicked. "I'd been an admirer of Field Music for a good while before meeting Peter at the gig, so I was pleased to discover he wasn't an insufferable diva," Sarah said. Brewis found an artist with some similar ideas and heaps of shared favourites.
Before long, they were writing music together on a train journey across the country. The result is a musical and lyrical conversation in which you can hear both of their voices distinctly, wrapped up in something totally fresh. "The subject of communication – talking and listening, guessing and questioning – looms large on this record and in general for me," Sarah said. "It's something I think about a lot." Peter echoed those ideas. "Most of the songs seemed to either be about conversation, be conversational or about talking or not talking." You Tell Me makes perfect sense as the name of their project then.
After they debuted with 'Clarion Call' in August, we're delighted to bring you the premiere of their latest song 'Invisible Ink' right here.
Their self-titled debut album will be released on January 11 via Memphis Industries, and you can pre-order it here. For details on the limited Dinked edition available by selected independent record shops, go here.
The duo will be hitting the road in March, playing the following dates.
12 March – Hyde Park Book Club, Leeds
13 March – Yes Basement, Manchester
14 March – Lexington, London
15 March – Green Door Store, Brighton
17 March – The Crofters Rights, Bristol