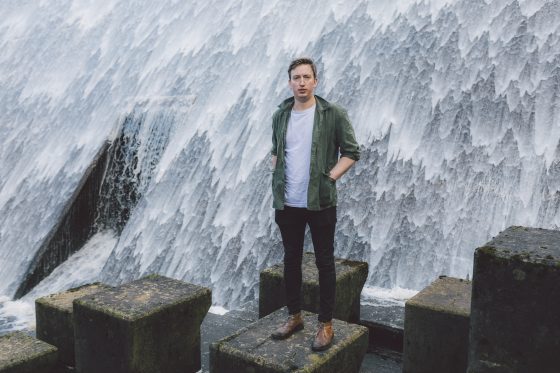 Sam Airey's debut album In Darkened Rooms has been a long time in the making – time in which his influences have expanded from the folk music he was raised on to include shoegaze, post-rock and Americana. To give us a taster, Sam's put together this here playlist while we count down the days to next week's release.
Midlake – Roscoe
I return to The Trials of Van Occupanther once in a while and it's like a visit from an old friend. I've had the pleasure of sharing a stage with Midlake and they're really great guys – we talked about maybe working together one day in Texas which would be amazing. There are so many great moments on the record and I guess 'Roscoe' is an obvious one but it's totally timeless and brilliant. The harmonies are lush and the meandering melody gets lodged in your head for days on end. Such a great song.
Bowerbirds – Northern Lights
I adore Bowerbirds. It's difficult to write something you'd traditionally call a love song without it sounding completely over-earnest or just terrible, really – but this totally nails it. So wistfully beautiful. I'm not sure what they're up to these days but I'd love to hear another record from them.
Frightened Rabbit – Poke
The most heartbreaking moment from in my eyes one of the greatest breakup records ever written. I was totally obsessed with The Midnight Organ Fight for years – I really like their work since and there have been moments of total brilliance, but it's difficult to beat this – it's such a complete record. 'Poke' in particular is such a powerful, honest song and I loved how raw and stripped-back the recording is – Scott's voice is so unique and the beauty of this is hearing it exposed in such a way at the centre of this.
Joni Mitchell – A Case of You
It feels like such an obvious choice, but for me this is genuinely one of the greatest songs ever written. I could've chosen something more obscure but I think this is the one that really started my love for Joni's music, and it's just one of those songs that stop you dead in your tracks. Lyrically, melodically, performance-wise – all of it. There's a really great version later in her career with an orchestra and you can chart how her voice has changed – it's like she breathes new life into the song and you really feel like this time she's lived through all of it. She's just one of the greatest ever.
Damien Jurado – I Had No Intentions
I think this was the first Damien Jurado song I ever heard and I was blown away by it. He's another big influence I've been lucky enough to share a stage with and he was really nice about my songwriting, to the point where I got really shy and didn't know how to respond! He's a vivid storyteller and this feels like a prime example of that – it's incredibly moving. His latest records are pretty different but are amazing too – he's ridiculously prolific.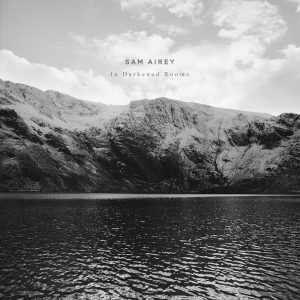 Bright Eyes – Let's Not Shit Ourselves (To Love and To Be Loved)
10 minutes of Conor Oberst at his brilliant best. In a sense it's just one explosive, epic rant about the state of everything, but it tells a story at the same time. There's not really a chorus but it doesn't really matter – also the instrumentation is wild and a bit all over the place it feels like it really befits the mood he's trying to create. He's genuinely one of the best lyricists of his generation, and this is the perfect album closer to what is arguable one his best bodies of work.
Bob Dylan – To Ramona
It's pure understated brilliance. The song doesn't even really go anywhere, just kind of repeats – but I think that's maybe the charm to it. The melody rambles on in a beautiful way and predictably for Bob, the imagery is perfect. My favourite Dylan track.
Dick Gaughan – Craigie Hill
I spent a bit of time listening to more traditional folk through my dad, and I think that it definitely informed at least my guitar playing – I play in a lot of different tunings and one of my favourites I discovered through Dick Gaughan. He's not only a phenomenal guitarist but his voice is incredibly raw and affecting. I believe there are debates as to this songs origins as a traditional tune, but it's pretty powerful and tells a great story – Dick's version in particular.
The Tallest Man on Earth – A Lion's Heart
Another big influence. Kristian is such a great performer and I think my guitar picking style undoubtedly borrows from his – he's an amazing guitarist. Considering English is his second language, he is such a gifted lyricist – his imagery is able to conjure up specific moods and it feels like his songs take you to a very specific place, which is something quite magical.
In Darkened Rooms is released on May 26 via Hide & Seek Records. You can pre-order the album here.