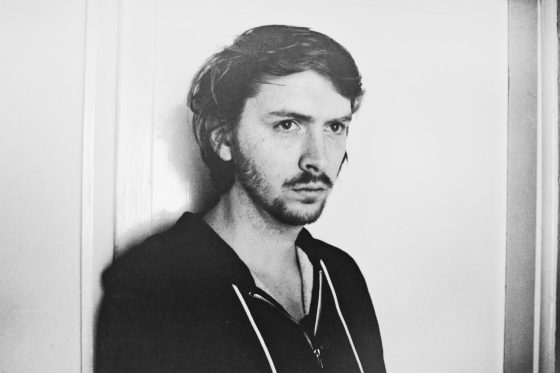 Ever since Jinnwoo released his debut EP back in 2014 this moment has been keenly anticipated. Friday will see the release of his debut album Strangers Bring Me No Light – a project years in the making thanks to the Brighton-based artist's perfectionist streak. But now that it's almost here, we're delighted to be able to offer you an exclusive first listen to the results.
The record includes an impressive list of collaborators, from Malcolm Middleton to Alasdair Roberts to Rachael Dadd and more besides, many of whom Jinnwoo approached while still a total unknown, emailing them with demos of the songs and finding that they were all keen to work with him. "I wanted to make an album that was interesting to me so I included musicians that I appreciated and admired on the record," he said. "When you hear someone else sing about your life in your words, it sort of distances you – that's quite nice for a while."
But even if it includes different voices, Strangers is a deeply personal record – a long confessional set against sparse but distinctive soundscapes. "Lyrically, its mostly about losing my dad, and relationships I was having whilst writing the record. There is a sort of ongoing contrast between wanting my dad back in my life, and wanting other people in my life to be gone. I write about my health, and think about religion. I was working a lot of things out whilst writing the album, and I think there is that sort of confused fog of your 20's hanging over the whole record."
So hit play below, and then make plans to acquire a copy – the album will be released on CD, strictly limited vinyl (just 300) and digitally from Friday via GFM Records. You can also find details of upcoming live dates here.