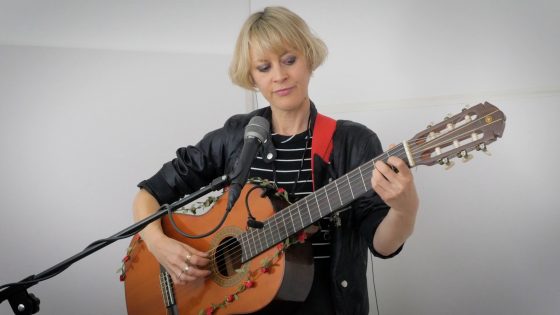 After recording albums with Rubicks and Six Years and touring with John Foxx and Gary Numan, Vanessa Anne Redd set herself the challenge of recording a solo record. The result was ten songs of "grunge folk" that make up her debut album Behind The Wall. Written in the secluded French countryside the songs are inspired by places, history, art and personal journeys whilst musically drawing on a number of influences across folk and rock.
Vanessa came into the studio to record three songs from the new album for us; 'Invisible Strings' is a musing on absence, 'Road That Drives Us' a beautiful melancholic piano piece based on a Daido Moriyama photo and finally 'Escape' a battle-cry about fleeing convention.
Behind The Wall is released on 2nd October, and can be pre-ordered on Vanessa's Bandcamp page.