In case you hadn't gathered, Saturday is Record Store Day. The A-J section of our pick of the 500+ special releases is here, and now for the rest of the alphabet.
All those caveats about the prices being a guide only continue to apply…
Off we go…
Kings Of Convenience – Quiet Is The New Loud
Kings Of Convenience – Riot On An Empty Street
Kings Of Convenience – Versus
£19.99 each.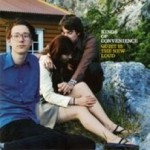 Way back in 2001, when the Kings of Convenience first emerged out of their native Norway, quiet was indeed the new loud as a wave of artist focused on the delicacies of musicianship. Some 15 years on, the Kings' key three releases get a vinyl reworking. Quiet Is The New Loud was soon followed by Versus – a collection of remixes and collaborations which features the likes of Four Tet, Royksopp and Andy Votel – while Riot On An Empty Street came in 2004.
Laura Cantrell – At The BBC – On Air Performances and Recordings 2000-2005.
Laura Cantrell – Not The Tremblin' Kind
£19.99 each.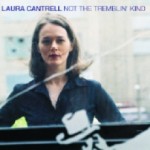 Two Laura Cantrell records will get their first vinyl release for RSD with debut Not The Tremlin' Kind joined by a collection of live performances from the BBC archives, recorded with the likes of John Peel and Bob Harris. Cantrell will follow up this releases with a UK tour in May.
Levellers – A Weapon Called The Word
£19.99 – Limited to 500 copies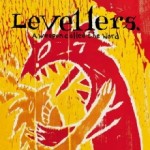 Always up for an RSD release, the Levellers have dug deep in returning to their debut full-length album A Weapon Called The Word, released all the way back in 1990 and featuring the original line-up. The shiny 2016 version is newly remastered and served up on lovely red vinyl.
Low/S. Carey – Not A Word/I Won't Let You
£13.99 – Limited to 4000 worldwide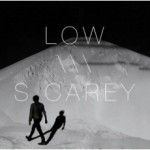 When Low had an unfinished track and S.Carey – drummer and supporting vocalist for Bon Iver – had an unfinished track, producer BJ Burton pointed them in each other's direction. Pressed on to this translucent white 10″ are some of the results as S.Carey helped Low finish off 'Not A Word' and Low returned the favour of 'I Won't Let You Fail'. We've not hard a lick of either song, so hear instead is a random S.Carey song.
Lucinda Williams – Just A Little More Faith & Grace
£9.99 – Limited to 1000 copies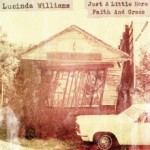 The evergreen Lucinda Williams just returned with The Ghosts of Highway 20, a sprawling double album of brilliance which followed up Down Where the Spirit Meets The Bone, a sprawling double album of brill…you get the idea. And yet somehow it seems there are tracks left over, brought to you now on this four-track EP. Among those featured here are an extended 18-and-a-half-minute version of album track 'Faith & Grace'. Just a little more indeed.
Mac DeMarco – Another One Demos
£22.99 – Limited to 600 copies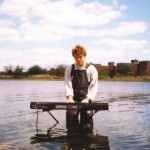 If you loved Mac DeMarco's Another One, tuck in as Mac wheels out the demos and the out-takes – all 16 of them. True to his lo-fi stylings, most of these were recorded on a four-track in a suburban bedroom.
Matthew E White & Natalie Prass – Cool Out
£6.99 – Limited to 600 copies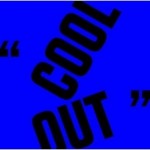 At the start of the year, White unveiled 'Cool Out' – a collaboration with Richmond producer DJ Harrison and White's labelmate and frequent collaborator Natalie Prass. Now, for those of us who love a physical release, it's getting a limited run for Record Store Day. Sweet.
Michael Chapman – Savage Amusement!
£19.99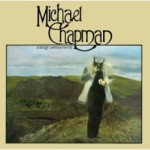 Michael Chapman's 1976 album Savage Amusement! gets an overdue second look on its 40th birthday. Recorded in Cornwall, London and Memphis, this is a real melting pot of Chapman's influences.
Mumford and Sons – There Will Be Time ft Baaba Maal
£9.99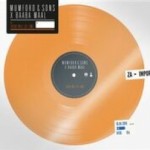 While on tour in South Africa earlier this year, Mumford & Sons took the opportunity to work with local musician Baaba Maal. 'There Will Be Time' got a digital-only release in South Africa and instantly shot to number one, but for Record Store Day it will hit the stores on orange vinyl.

Richmond Fontaine – You Can't Go Back If There's Nothing To Go Back To
£19.99 – Limited to 500 worldwide
After a five-year hiatus while Willy Vlautin knocked out some more books and worked with the Delines, Richmond Fontaine have made a welcome return with their 11th studio album. And if you haven't already snapped it up (or, heck, even if you have) here's a (very limited) chance to snare it on yellow vinyl. Tasty.
Shirley Collins – English Songs Vol. 2
£7.99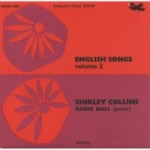 The logical follow up to Volume 1 coming out for RSD last year – here's Volume 2 from the EPs Shirley Collins recorded early in his career. Originals are extremely scarce, so don't expect these rare reissues to hang around either.
Son Volt – Live At the Bottom Line 2/12/96
£21.99 – Limited to 3500 worldwide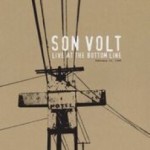 If you sat out the Trace reissue because you already owned Trace, here's your chance to scoop up the bonus content as the live recordings from the Bottom Line get a stand-alone release. This 1996 gig is spread across four sides – with 18 tracks in all.
Various Artists – Heartworn Highways – 40th Anniversary edition box set
£179.99
I got really excited when I heard the soundtrack to the brilliant Heartworn Highways documentary was getting the RSD treatment. Then I saw the price tag. But, well, let's give them their due – Light in the Attic have gone to town in doing justice to this fine record. You get the album across two whiskey-coloured records. You get a hand-crafted wooden box. You get an 80-page book. You get photos, a DVD of the film, a reproduction original film poster and on and on. But, well, £180. It might still be worth it, you know…
Various Artists – Communion 10
£27.99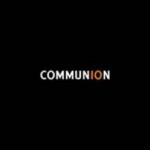 Communion celebrate their 10th birthday this year, and here's a neat retrospective for the label set up by Ben Lovett, Kevin Jones and Ian Grimble. Well, actually, it's not just a retrospective. While side a looks back at the label's history, side b turns to the future with early tastes of upcoming releases from Matthew & The Atlas Twin Peaks and Bear's Den.
Various Artists – Bob Dylan's Greenwich Village Vol. 1
Various Artists – Bob Dylan's Greenwich Village Vol. 2
£19.99 each – Limited to 1000.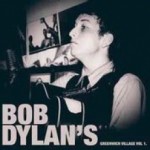 Bob Dylan learned his trade playing his way around Greenwich Village in the early 1960s. This two-part collection explores the scene that he found in those clubs and bars, featuring the likes as Pete Seeger, Woody Guthrie, John Lee Hooker and more.
Willie Nelson / Uncle Tupelo – Truck Drivin' Man (Live)
£11.99 – Limited to 3000 copies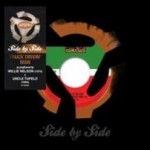 Rhino's Side by Side series has been a staple of Record Store Day for years now. The simple concept of marrying a great song backed with an interesting cover, but remarkably effective. This year the one that has caught our ear matches Willie Nelson's and Uncle Tupelo's take on the classic 'Truck Drivin' Man'.