Have you done your homework ahead of Record Store Day? With more than 500 releases on their way this Saturday there is a mass of stuff to get your teeth into, but if you're running out of time before heading out to join a queue, here's our handy guide.
Please note, prices are for guidance only – each shop can differ. Please don't blame us if they cost a little more, but know you might be in luck and one or two will be less.
For the picks from K-Z, see here.
Alejandro Escovedo – Gravity
Alejandro Escovede – Thirteen Years
£24.99 each – Limited to 500.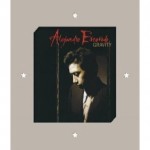 Alejandro Escovedo has been a stalwart of the alt-country scene for as long as any of us can remember. Twenty-one years, to be approximate, as that's how long ago his debut album Gravity came out. Both that and 1994 follow-up Thirteen Years are getting a repress for Record Store Day as New West Records dig in to the archives after snapping up the catalogue of the defunct Watermelon Records label. It's a first-ever vinyl release for both albums.
Bert Jansch – Black Birds of Brittany
£9.99 – Limited to 1000 worldwide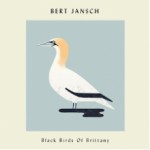 Bert Jansch put a dent in our wallets on last year's Record Store Day with re-issues of his debut LP and the Needle of Death EP, and now there's more. 'Black Birds of Brittany', recorded around the same time as his Avocet record (which you can hear below), was originally released on a split single with Shirley Collins, but comes here backed with the previously unreleased 'Cuckoo'.
Bob Dylan – Melancholy Mood
£12.99 – Limited to 7000 worldwide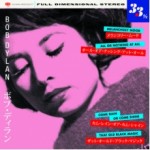 Following on from the success of his album of Sinatra covers, Shadows In The Night, the great Bob Dylan is prepping another record of standards, Fallen Angels. This EP, which features four cuts from the upcoming LP including 'All or Nothing At All' and 'Come Rain Or Shine', was originally produced for his Japanese tour, but a number will be made available across the rest of the globe for RSD.
Buddy Guy & Junior Wells – The Criteria Sessions
£18.99 – Limited to 500.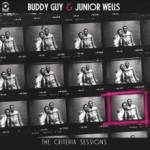 This LP brings together six previously unreleased takes from the Criteria Sessions, in which these two great bluesmen recorded together in Miami in 1970, with Eric Clapton, Ahmet Ertegun and Tom Dowd producing. Given their unreleased, we've no idea what this is going to sound like, but the track below should show you these guys made a fine sound.
Django Django – Unreleased Versions & Remixes Vol 1
£7.99 – Limited to 500.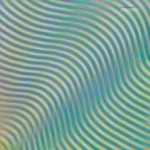 Experimentalists Django Django offer up a a four-track 12″ of oddities, with a Richard Fearless remix of 'Giant' (you can hear the original below), Tim Burgess' locker room edit of 'Storm', a Peaking Lights remix of 'Love's Dart' and their cover of Man of Moon's 'Waveforms'.
Elvis Presley – I'm Leavin': Elvis Folk-Country
£22.99 – Limited to 5000 Worldwide
Elvis Presley – Live in the 50s – The Complete Tour Recordings
£39.99 – Limited to 500.
Elvis Presley – Such A Night In Pearl Harbor
£39.99 – Limited to 500.
Elvis Presley – The Complete Louisiana Hayride Archives 1954-1956
£39.99 – Limited to 500.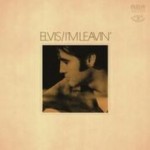 Hold on to your quiffs, Elvis fans – there's a truckload of stuff coming out from the great man. If you're only buying one, we'd veer towards I'm Leavin' – a collection of tracks recorded at RCA Victor's Studio B, Nashville as Elvis tackled folk and gospel. Among the tracks featured are Dylan's 'Tomorrow Is A Long Time' and Danny O'Keefe's 'Good Time Charlie's Got The Blues'. And if that's not enough, a triple-whammy of live collections from the early years should have you covered.
Emmylou Harris – Wrecking Ball
£33.99 – Limited to 5000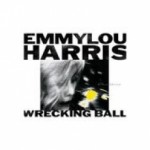 Hands down one of my favourite albums, the majestic Wrecking Ball gets the full RSD treatment here with a triple LP edition. Produced by Daniel Lanois, this 1995 record reimagined the sound of Harris just two years after the more conventional Cowgirl's Prayer. Featuring the likes of Lucinda Williams and Neil Young – helping out on a cover of his own song, the title track – Wrecking Ball is a thing of beauty. As well as the original album, this package comes with bonus tracks from the deluxe CD version.
Florence + The Machine – Delilah / Only Love Can Break Your Heart
£11.99 – Limited to 4000 Worldwide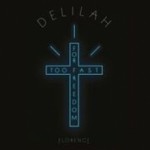 Okay, so this won't be everyone's cup of tea, but forgive me if I can't wait to hear her take on Neil Young's outrageously wonderful 'Only Love Can Break Your Heart'. Delilah, more conventionally, is the third single from last year's How Big, How Blue, How Beautiful. All on a big slab of blue vinyl.
Frank Turner – Positive Songs For Negative People (Acoustic)
£22.99 – Limited to 1000 copies
Frank Turner loves himself an RSD release, and for this year's event he's revisited top-selling album Positive Songs For Negative People, re-recording it in acoustic form and offering up 1,000 copies, which are sure to fly.
Glen Campbell – Wichita Lineman
£11.99 – Limited to 500 copies
Glen Campbell – Ghost On The Canvas
£19.99 – Limited to 500 copies
Glen Campbell – See You There
£19.99 – Limited to 500 copies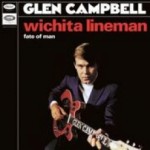 A feast of Glen Campbell records will be available on Saturday, from a recreation of the original 1968 'Wichita Lineman' single to special editions of his final two albums. Ghost On The Canvas was designed as Campbell's farewell record, though during the same sessions he also recorded stripped back versions of some of his best-known works, which were then issued as See You There in 2013. Both the LPs are picture discs, while the 7″ is presented in the Spanish artwork. Not sure why. Perhaps they just thought the Spanish one was prettiest…
Graham Nash – This Path Tonight
£28.99 – Limited to 500 copies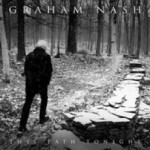 This Path Tonight, Nash's first album in 14 years, is released this week but if you wait one more day you can get a special edition of the vinyl release with a 7″ featuring two bonus tracks.

Guy Garvey – Unwind
£11.99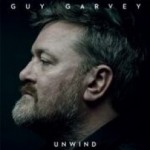 'Unwind', the second single from the Elbow frontman's first solo offering Courting The Squall, gets itself dolled up for Record Store Day. Given Mr Garvey's popularity, this one is unlikely to hang around.
Hannah Peel – Rebox 2
£15.99 – Limited to 500 copies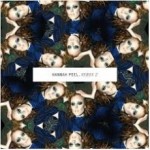 The wonderful Hannah Peel loves a music box cover. The first Rebox EP came out all the way back in 2010, and now last year's Rebox 2 gets a gold vinyl edition. Here Peel tackles Perfume Genius' 'Queen', John Grant's 'Pale Green Ghosts', Wild Beasts' 'Palace' and more. And if you're spending Record Store Day somewhere along the south coast, you might just catch her live.
Jason Molina – The Townes Van Zandt Covers
£6.99 – Limited to 500 copies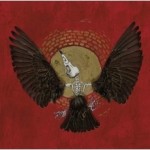 It was after a Songs: Ohia gig that Jason Molina got talking to artist William Schaff, saying he'd love to one day be depicted as one of Schaff's signature creatures. Sure, said Schaff, if you can one day send me a recording of those Townes Van Zandt covers you just played. Sure enough, Schaff soon found a tape in the post, including covers of 'I'll Be Here In The Morning' and 'Tower Song' along with early takes from what would become Magnolia Electric Co. Those Van Zandt covers now get their first release, fittingly adorned with Schaff's artwork.
Johnny Cash – The Best of the Johnny Cash TV Show
£24.99 – Limited to 5000 worldwide
Johnny Cash – All Aboard The Blue Train
£34.99 – Limited to 3000 worldwide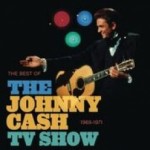 A double dose from the late, great Johnny Cash. All Aboard The Blue Train was a 1962 collection put together by Sun Records, taking in the pick of his recordings with the Memphis label between 1955 and 1958. 'Hey Porter, 'Dolsom Prison Blues'… all the greats, coming to you hear on blue vinyl. Meanwhile, The Best of the Johnny Cash TV Show represents a very different era of Cash's career, taking in the pick of his performances from his own TV show, which aired 58 episodes between 1969 and 1971.