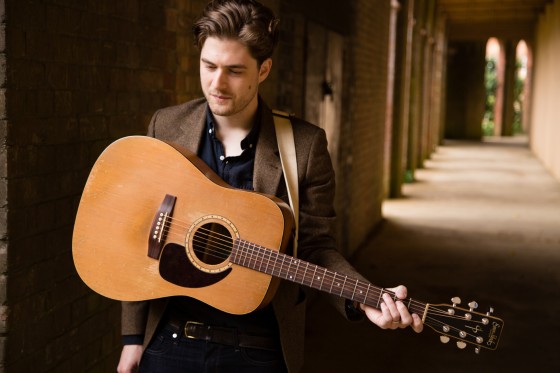 Due to an error or something, I found out in December that I had 17.5 days of holiday left to take from work before the end of April. In January, I was offered a three-week tour of Germany in March. I refrained from thinking about fate, I just put my hands together and said yes.
This left me with with a rather large question mark though. The whole thing relied on me being able to drive around Europe, and though I have a licence (I passed my test at the end of 2014) I hadn't driven since, or for any lengthy period of time. So, I had booked the accommodation, made arrangements, and signed contracts, all the while having to trust the fact that I could be good enough at driving to not kill myself or anyone else. THEY DRIVE ON THE OTHER SIDE OF THE ROAD PEOPLE.
I'd like to thank Edin, my Polish driving instructor, for getting me ready and doing my pass plus with me. I can now hear his voice in my head, every time I approach a roundabout. It's gentle, yet authoritative.
That brings you up to speed. I picked up the rental car this morning from my hometown of Crawley (picking up from London is way more expensive for some reason), and drove for the first time on my own to pick up all the gear, and Patrick (our drummer). It was awesome. I've saved up a bank of music for the tour, of classic albums, old favourites, and recommendations from friends and colleagues. I was driving on the motorway listening to some GREAT tunes. I can definitely see why carpool karaoke is so popular. I'd like to take this opportunity to thank Charlie (another band member) as Toto IV is on the playlist, and it's never leaving.
Anyway, me and Patrick will be heading to Dover in the morning to catch a ferry which'll take us across the channel for our first show in Belgium, we'll be joined by a few more members of The Cavalcade further down the line, but we're on our own for the moment. We're incredibly excited, but it's a bit weird because we're currently sitting in my parent's house while my mum watches Eastenders and my Dad picks holes in the plot, script, acting, and continually asks; "Who's that? Who's just been murdered? Why did they kill her?". I'm being smothered by familiarity on the night before embarking on a journey into the unknown. I guess that's good?
So, this is our tour schedule, we're got a long month ahead of us! We'll send you postcards if you want. You can sign up for them on our Indiegogo campaign, and we'll let you know how it goes…
11 Mar | Mechelen, Belgium | Zennegat 13
12 Mar | Cuxhaven | Janja's Musikbar
13 Mar | Bremen | BuS Huchting
14 Mar | Bremen | Falstaff
15 Mar | Bremen | Feliz
16 Mar | Hamburg | Bar parallelwe.lt
17 Mar | Bremen | Heldenbar
18 Mar | Bremen | Schwarzer Hermann
19 Mar | Rostock | Pub Mambo No. One
22 Mar | Osterholz-Scharmbeck | Stagges
24 Mar | Oldenburg | Litfaß Oldenburg
25 Mar | Osnabrück | Big Buttinsky
26 Mar | Harsefeld | Kino – Hotel Meyer
27 Mar | Achim | Katakomben
29 Mar | Osnabrück | Big Buttinsky
30 Mar | Bremen | Zum Faß
31 Mar | Kühlungsborn | Tillmann Hahn's Gasthaus
1 April | Hamburg | Lehmitz
2 April | Brake | Harrier Hof
3 April | Bremen | Club Moments