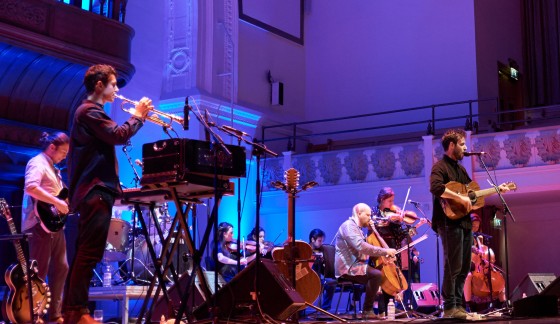 Two years on from Little Giant, Dorset-based Roo Panes returns with his second full-length album Paperweights. Where Roo described his debut as being about "encouragement, about small revelations of great significance", he says the themes of the new record are "freedom, risk, vulnerability, moving on and letting go". But while his lyrics, strongly emotional and poetic, have shifted gears, musically things are reassuringly familiar as his guitar is complimented by viola and cello, with occasional subtle brass and piano. If you're familiar with Little Giant, you won't be too surprised.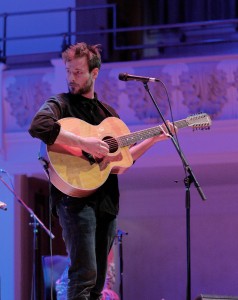 Musically, this is a very solid record, with nicely balanced arrangements behind Roo's strong, often intense vocals. The production, as with the previous album, is absolutely first rate. But there is a weakness because the album lacks variety, particularly with a string of songs about the vulnerable in love. Individually, the songs are fine, but as a collection it can become a bit of a slog, particularly for the songs that are more musically restrained and lower in emotional tone.
No surprise then that the obvious highlights that stick with you are those with a little more life – the rhythmic plucking and syncopation of 'Stay with me', the more cheerful subject-appreciation of 'The Original' and the uplifting 'I was here'. The song that had me turning up the volume more than any other was 'Lullaby Love'. Despite the name, this has a strong energy in the core voice and guitar but is really lifted by a great cello part ripe for air-bowing.
Overall, your experience will depend on whether you emotionally connect with Roo. If so, I suspect you're going to love it from start to finish. If not, it's a qualified recommendation, but the best songs are definitely worth a listen.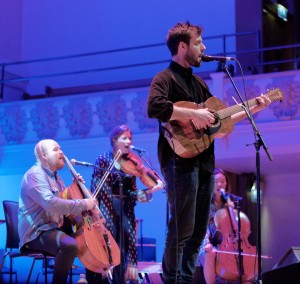 I also had the chance to hear these songs live when Roo played the Cadogan Hall in London. Roo was accompanied by his five-piece band, and the ensemble was increased even further for a few songs by an additional five string players. All this backing made the live sound every bit as rich as on record, and there was little to criticise in any of the performances.
The tone seemed somehow lighter than the recordings. The drums, rarely used on record, provided a bit more pace and life to the songs. The final song of the night had the audience – with a little encouragement – on their feet and clapping along.
Considering how much he sings about vulnerability, Roo is completely relaxed on stage. The warmth his fans have for him was reciprocated, and after the show, the whole band mingled in the bar area of the venue and manned the merchandise stall. As I left, a call from the venue staff that they were closing in ten minutes seemed very optimistic.
Words and images: Duncan Martin