And on it goes. Following swiftly on from the first part of our buying guide, here is more tasty goodness from the RSD list.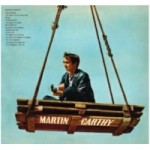 Martin Carthy – Martin Carthy. LP – £18.99. Limited to 750.
Martin Carthy's groundbreaking debut LP gets a 50th anniversary reissue. The likes of Bob Dylan and Paul Simon quickly credited Carthy as a major influence, and the impact of this record has only continued to grow.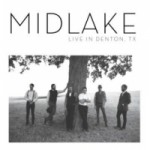 Midlake – Live In Denton. Four-track 12", plus CD and DVD. £24.99. Limited to 1000.
This new live concert film has been directed by actor Jason Lee and director Eric Noren. Filmed at Dan's Silverleaf in the band's hometown of Denton, the RSD version of the film comes with an exclusive 12" with four tracks from the show.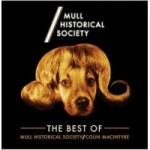 Mull Historical Society – The Best Of. Coloured LP – £19.99. Limited to 500.
A little over a week ahead of its full release, a special RSD version of the best of MHS and Colin MacIntyre collects together favourites from the 15 years that have somehow elapsed since Loss was first released. The collection also includes a new single 'Keep Falling'.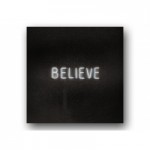 Mumford & Sons – Believe. 7" single – £9.99. Limited to 1000.
The first release of sounds from the upcoming record Wilder Mind, this 7" features 'Believe' backed with 'The Wolf'. Each 'bootleg style' 7" is hand numbered and hand stamped.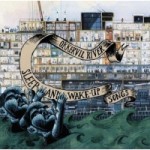 Okkervil River – Sleep & Wake Up Songs. Bronze 12" EP – £9.99. Limited to 500.
Okkervil River's 2004 EP, which came between Down The River of Golden Dreams and the seminal Black Sheep Boy, gets a first-ever pressing on vinyl, and will come on bronze-coloured wax to celebrate. If that's not enough, there's also a demo version of 'You're Untied Again' tacked on along with the previously unreleased 'Knocking Myself Out'.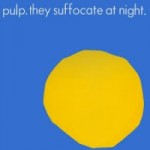 Pulp – Separations/It/Freaks/Little Girl (With Blue Eyes)/Dogs Are Everywhere/They Suffocate At Night. Coloured LPs and 12" EPs. LPs – £18.99, EPs – £14.99.
RSD 2015 is intended to bankrupt Pulp fans. At least we assume that is the intention with over £100 worth of vinyl hitting the market. The band's first three albums, reissued in 2012, now come on coloured vinyl with Separations on green wax, Freaks on red and It on white. As if that was not enough, reissued for the first time since their release in the 1980s are three key EPs in the band's development. 1985's Little Girl (With Blue Eyes) comes on black and gold split vinyl, Dogs Are Everywhere (1986) is clear and They Suffocate At Night (1987) is blue and yellow.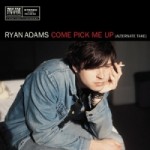 Ryan Adams – Come Pick Me Up. 7" single – £11.99. Limited to 1000.
After a highly productive 2014, Adams dips back into the archives to bring us an alternate take of 'Come Pick Me Up', a track from his debut solo album Heartbreaker. The flip side 'Rope Gets Tight' is previously unreleased.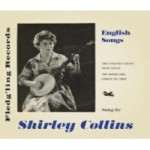 Shirley Collins – English Songs EP. £7.99. Limited to 500.
Fledg'ling Records serve up another Shirley Collins reissue in the form of this four-track EP from 1960. Collins was a key figure in the British folk revival of the 1960s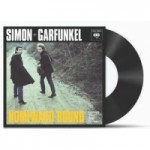 Simon & Garfunkel – Homeward Bound. 7" – £9.99. Limited to 500.
When it was first released in 1966, this single came in several different picture sleeves. RSD sees the German version get a faithful reissue via Music on Vinyl.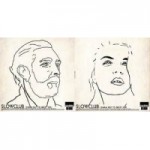 Slow Club – I Swam Out To Greet You. 12" EP – £18.99. Limited to 400.
At a time when RSD seems dominated more by reissues than ever before, Slow Club buck the trend and bring us something fresh in the form of a covers EP. Rebecca Taylor and Charles Watson tackle Pulp's 'Disco 2000', the Eagles' 'Desperado' and Future Islands' 'Seasons (Waiting On You)' on this black vinyl. However, you'll have to pay for the originality with a hefty price tag on the EP. None of the tracks have been posted online, so here's something off last year's Complete Surrender instead.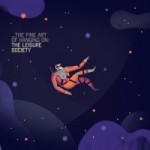 The Leisure Society – The Fine Art of Hanging On. Coloured LP. £19.99.
There is a fine art to hanging on, and if you've managed to resist buying the Leisure Society's new album in its first five days of release, you can grab a special "velvet purple" vinyl edition with two bonus tracks on Saturday. I apologise for that entire sentence.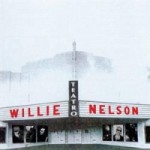 Willie Nelson – Teatro. Gold vinyl LP – £28.99. Limited to 500.
Wille Nelson's 1998 album, produced by Daniel Lanois and featuring plenty of Emmylou Harris' beautiful vocals, gets a deluxe reissue on gold vinyl. However, the price tag makes you wonder if there's some actual gold in the mix.