Somewhere the queues will already be starting to form. This Saturday will be, for the eighth year running, a celebration of all things independent record store. Record collectors will be out in force to get their hands on the wealth of exclusive releases, and I'll be one of them.
By any measure, Record Store Day has been a wild success. While it is only part of the puzzle, since the first UK Record Store Day sales of vinyl records through independent retailers have grown from 75,900 in 2008 to 495,700 last year. Profits on the day can cover the lean times for shops in a tough environment, while the publicity and promotion has a lasting effect that builds and builds.
But in the past 12 months, there has been an undeniable note of dissent growing, and questions over whether it has lost sight of the original goals. Sure, there have always been gripes about how many of those limited edition releases get flipped on eBay for outrageous sums – with Paul Weller leading the critics last year. Earlier this year, independent label Sonic Cathedral registered their complaints as they very vocally withdrew, saying the day has been hijacked by the major labels. Record Store Day organisers were swift to remind them they weren't in it for the labels. "The clue is in the name", they said, and it's hard to argue with that. But in the past couple of weeks, as endless boxes of stock start to pile up, some of those questions are being asked by the shops themselves, and some are questioning whether they want to take part any longer. We at For Folk's Sake wanted to find out what the future might hold for one of our favourite days on the calendar.
If you want to understand the daily blood, sweat and tears it can take to keep a small independent record shop in business, reading the Facebook page of Wakefield's Wah Wah Records is a good place to start. The shop celebrated its first birthday a few weeks back, but is still fighting to establish itself. Owner Alan Nutton is not a pessimistic man, but nor is he one to paint a pretty picture if the reality is otherwise. With a week to go to this year's event, he had plenty of questions to ask.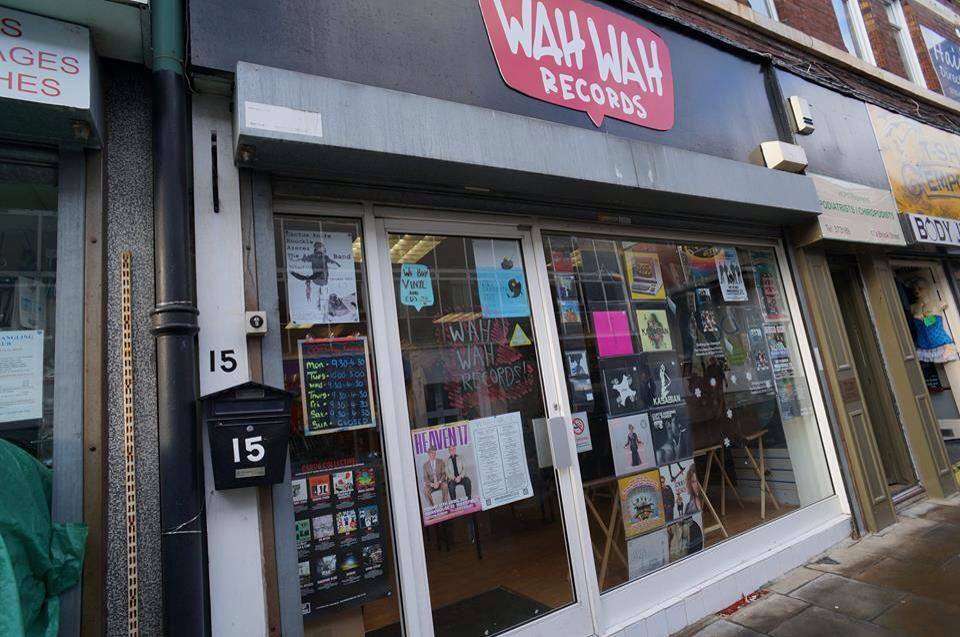 "After suffering the worst two weeks of takings (and no doubt this week will be the same) in our history I'm not afraid to pose the question of is RSD really worth the hassle for small shops like ours?" he wrote. "We have to pay to take part in RSD. Most of the releases need paying for upfront or have clogged up our credit accounts so we can't afford much else. If we don't sell 80% of the releases we are getting then we will most probably be in financial trouble. It's a sheer gamble, especially with the mixed reviews of this year's RSD. We've also had to refuse some rather large and rather nice second hand collection buys because our spare money is tied up in RSD items."
Alan will still throw a party, with bacon sandwiches for those camping out, live bands on in the afternoon, and a big pile of stock he has put everything into buying in, but the stress the event puts on the finances of a small shop temper his excitement.
"Last year it was an enjoyable day, but it's really stressful," he told For Folk's Sake. "I've barely slept this week. It's a big shell out of money and the worrying thing is the press this year hasn't been great. It's been a 50/50 split of positive/negative. It was maybe 80/20 last year. Most people are definitely still into it, but it's shifting."
So much of the focus is put on the exclusive releases, but shops at the bottom of the food chain struggle to get a decent number of them in, and so miss out on the benefits. Alan can pour all his available cash into pre-orders and max out his credit limits, but that still won't compete with shops up the road. "It's basically a case of the rich get richer, the poor get poorer," he said. "If you're not buying lots of product your customers will go elsewhere and you'll get punished for not being able to afford to get it in. If I can only get two copies but Crash Records have 20 up the road in Leeds, where are they going to go? As things stands we won't be doing it next year because it's just so difficult. Maybe I'll know if it's been worth it on Saturday, but we need to level the playing field and think about the shops that need it the most."
Distribution is an issue Record Store Day as an organisation can only do so much about. Labels are still in control of stock, and tend to reward their bigger customers with bigger allocations. The Entertainment Retailers Association (ERA), which oversees Record Store Day in the UK, does ask labels to remember the smaller shops when dividing up their stock, but it is ultimately out of their hands.
Barnsley was unlikely to be confused for a fashionable town even before the closure of its mines decimated the local economy in the 1980s. Its town centre has been given new life by small independent shops, among them Debut Records, but when Record Store Day rolls around it is a struggle for owner Stu Sheard to take part. He will have live bands on, barrels of Yorkshire Tea, and has landed a Tim Burgess-signed test pressing of Sinkane's single with The Charlatans and Laura Cantrell to give away. But at one point he planned to sit it out before filing a late order and securing a few boxes of stock. Last year, it took a loan from his mum for him to afford the order, and this year he was determined to avoid a repeat.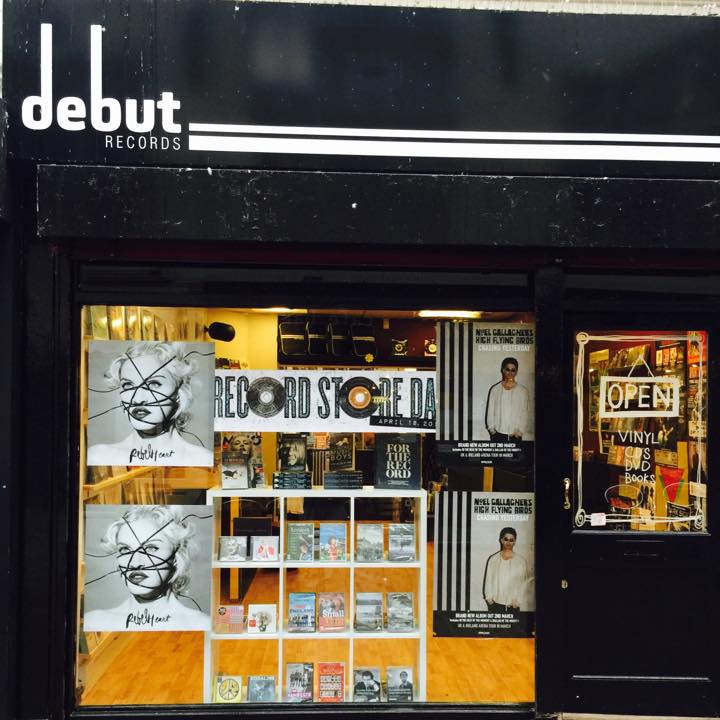 "If you want to have your accounts cleared in time for Record Store Day you have to stop taking in the new releases in March to save up," he said. "It seems a bit daft as I've still got a business to run. What can I do? Tell customers I've got no stock because I'm waiting for Record Store Day? Distributors need to have separate accounts for the day and maybe a bit of leeway because you know you can sell it if you can get it in. I love the day, I love the whole event, but it's almost not worth bothering given how difficult it is. I don't want to slag it off, it's brilliant what they do, but they need to have a look at how some of us struggle to get the stuff in."
Thirty miles up the road in York, The Inkwell is a very different business to Wah Wah and Debut. This pop culture general store is laid out like a school classroom complete with desks and blackboard, and every trip is a genuine education as owner Paul Lowman stocks a handpicked selection of his favourite albums, books, comics and more. While he says he recognises all the issues facing Wah Wah and Debut, Record Store Day is approached very differently at 10 Gillygate.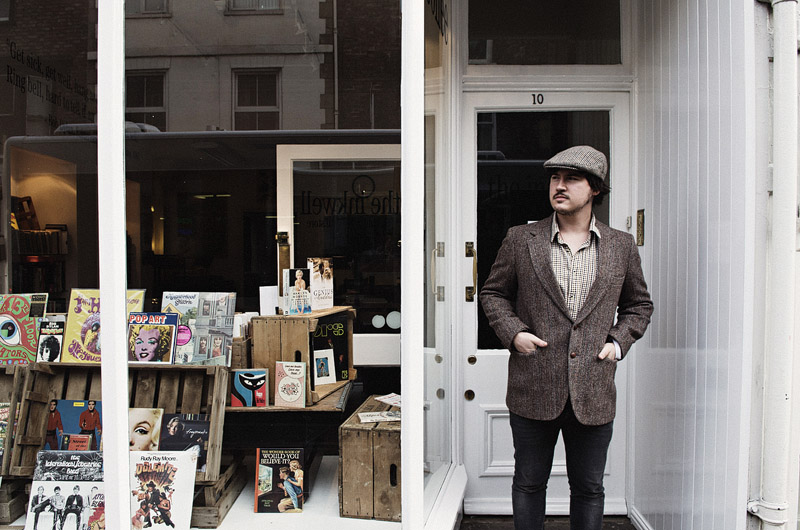 "For me, what it comes down to is you're not obliged to order anything, nobody is forced to sign up, so you can make of it what you want to," he said. "It's up to the shops to manage it in a way that is suitable and comfortable for themselves and their customers. We focus on the small label stuff because that's what the day should be about and that's what our customers want. But it is tougher for the real indie shops. There's no connection between a shop the size of a Wah Wah or myself and Rough Trade or Piccadilly Records. They are completely separate in terms of buying power, footfall, margin, so it's going to be the ones at the bottom it is hardest for."
Most shops we spoke to reckoned they needed to sell about 70-80% of the Record Store Day stock they have ordered to start making money, so the notion that takings on the day are a game changer for smaller shops is usually wide of the mark. "Simple maths tells you that if you spend £1000 ordering stuff in and the margin is no more than 25-30%, you're making about £250-300 and that's only if you sell everything," Paul said. "It's going to look great on the till that day but it's not a huge amount of money unless you're a huge shop and you can afford to buy an enormous amount of stock."
The bigger issue is if that money is simply needed to catch up. The first couple of weeks of April can be the slowest time for record shops as punters start counting the pennies before they splurge on Record Store Day. Online orders go down, and those still coming through the door are more interested in talking about which exclusives they're saving up for rather than buying anything already in stock.
"If we didn't do it, we'd be fucked." One thing you can always count on from Norman Records is an honest opinion – you only need to read their online reviews to know that. One of the more unusual members of the independent record shop community, they do almost all their business online but if you can track down their office in a Brutalist-style industrial estate on the outskirts of Leeds city centre, they'll buzz you in and discuss things face to face – and of course, they throw their doors open on the third Saturday in April. When we speak to founder and 'overlord' Phil Leigh, he tells us exactly what he thinks.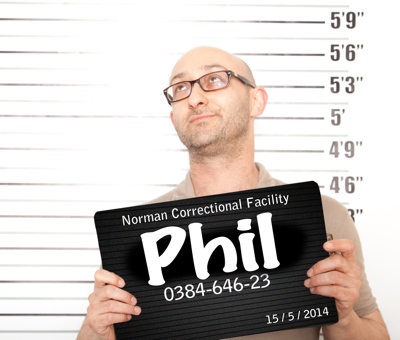 "Nothing else sells in April because everyone is saving up and throwing money into their high interest savings account, so you're only really making money you lost every other day in April," he said. "Overall it's not a huge benefit." Because of their predominantly online nature, it took years for Norman to be admitted to the Record Store Day club – this will be their third year taking part – but they kept up the fight with organisers because they couldn't afford not to.
"When we weren't doing it, we noticed such a huge drop in takings we were going to have to let someone go," he said. "We want to keep our staff employed. We had to become part of it in order to keep going as a record shop, even if we're not your standard shop."
One of Phil's main gripes is with the huge long list of releases. In 2011, there were 277 exclusive releases on the day. Last year, that number was 643. After complaints, organisers offered a leaner list, but it still clocks in at 592. At a time when pressing plants are already struggling to keep up with the ever-growing demand for vinyl, that puts huge strain on the entire system, causing delays elsewhere.
"Record Store Day is a good thing but I think the way it is done could be a lot more beneficial," Phil said. "If you could spread it out a bit if would be a lot easier to manage than chucking 600 releases at a shop on one day in April. Do fewer releases, do more quality releases. Apparently that's what they've done this year but it's not really been noticed. And spread them out. If you did it all the time it would get more people going into record shops than one day when it's mainly a bunch of reissues that are £25 each…The whole idea of it is brilliant. It's the execution that's the problem."
Kim Bayley, chief executive officer of the ERA, accepts the problem and says the organisers are continuing to work on it, encouraging labels to focus on quality over quantity. "We also encourage labels to think about doing exclusive indie vinyl all year round," she said. "We acknowledge sadly that there is a shortage of pressing plants but it is surely better for everyone that vinyl sales are growing and plants are full than the alternative which would be fewer shops and less vinyl."
One of Record Store Day's longest-standing supporters is Rupert Morrison of Drift Records in Totnes, Devon. When the event was first launched in 2007 in the United States, Rupert had none of the stock but covered his shop in bunting and dished out free beer all the same. As a member of the ERA board he sees the issues from both sides, and is as keen as anyone to find a solution to the pressing plant backlog.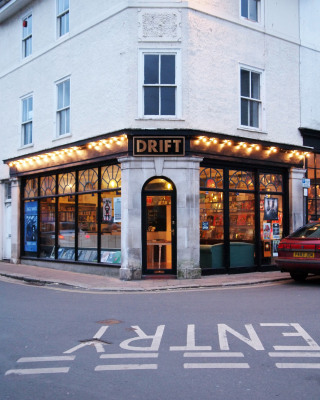 "This year, you have a guy like Luke Abbott, a friend of the shop, who has produced a genuinely exciting avante garde piece of work which will not come out on Record Store Day because of the backlog of pressing the Jethro Tull reissue or whatever it is," he said. "It's a really complicated balance because we've got to the point where everybody wants a piece of it. I really hope we have a rational conversation about Record Store Day and how we look to develop it because I think all the talk of just cutting out Record Store Day is absolute nonsense."
Talking to Rupert, you can sense genuine passion for the event, but he doesn't shy away from the problems. "If you can send a business under in one day just by loading up on stock, this is how to do it. If this Saturday we've got wall-to-wall rain and footfall is a fifth of what is expected, we're fucked. But we've been advocates of this from the start. We really believe in it. It is fundamentally important for record shops."
The long list of releases is, he believes, absolutely necessary to give all the shops an equal chance. "You have a guy like Alan at Reflex in Newcastle who does loads of business on Noel Gallagher and David Bowie and shops like us who want Oneohtrix Point Never and shops like Truck in Oxford who might want the more mainstream stuff. It is a very difficult conversation, and it can be hard to retain your buying identity around Record Store Day, but if it's not something we'd normally stock and we don't feel it fits in with what we carry we will not get it in and we will put our budget elsewhere."
Record Store Day releases are notoriously expensive compared with regular stuff, but while you might hear plenty of moaning in the queues about fans getting fleeced, there are at least some good reasons. The pressure on pressing plants can see them working overtime – and paying overtime – to get everything out, while the limited nature of releases means the margins are tiny. "It is more expensive but I don't smell a rat," said Rupert. "We had to sell a Pink Floyd 7" for £14 but when you take it back, nobody was making any real money on it – not the label or distributor or the shop. The customer is paying because the demands are finite on the day. It can be damaging (for records to be expensive on a showcase day), and it would be eased if we could press more things in advance and set limits on what was pressed."
There were 734 independent record shops in the UK in 2005, but only 305 were still in business by the end of 2008. Since the arrival of Record Store Day, that trend has reversed, with 40 new shops opening in the last five years. That sounds like good news, but it's not always so simple.
"We have a good web presence and if we don't sell it on Saturday, we'll sell it next week I'm sure," Rupert said. "But not all shops are so well established. If you're remortgaging the house to do it, it's serious. The essence of Record Store Day is, we're independent record shops but we're not a charity. We're all business people and it's fiercely competitive. I don't recall a time when you have so many new shops opening and it is oversaturated to some degree."
Among the newer shops is Music's Not Dead in Bexhill-on-Sea, a seaside town which can easily be confused for an oversized retirement home but, thanks in large part to the cultural hub of the De La Warr Pavilion, has plenty of thriving independent shops. Record Store Day has been a key part of introducing the shop to a new community, getting people through the door who quickly become regulars.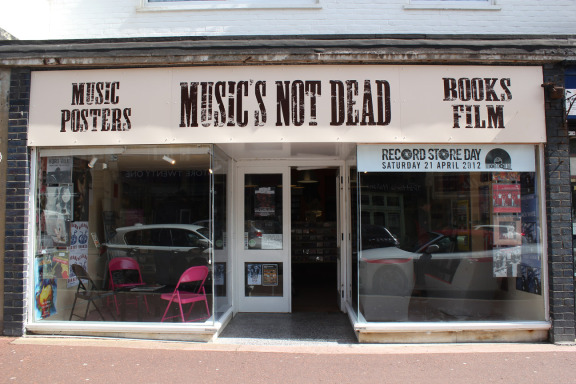 "Every year it brings new people into the shop," said Rich Wortley. "We have live music in the afternoon, stuff on all day and it's all good. It's so easy to be cynical but I can't see too many downsides for us. It can be a stretch (financially) but you only have to take the stock you want for your market."
Music's Not Dead is hardly the biggest record shop in the country, and has limited online presence, but they will take more than 400 titles this year as a reflection of the success of previous years.
"It's certainly grown massively for us and is almost double in size each year we do it. I don't know what this year will bring but we've ordered more stock even though there are fewer titles. It would be almost insane for us to be negative about it having spent so much money on it."
When I attended my first Record Store Day at Manchester's mecca of music, Piccadilly Records, back in 2010, I got there a little after 8am and took my place among the first 50 people in line. This year, there's every chance the queue will be longer than that before the sun sets on Friday. For well-established shops like this, Record Store Day remains pretty much all good news. The only problem is trying to keep up with demand.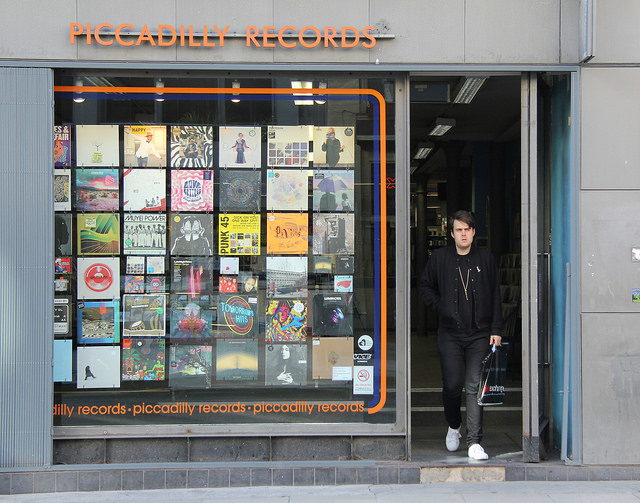 "There has been a lot of publicity about the increase in vinyl sales and a lot of young kids starting to get into it," said Martin Evans, one of Piccadilly's army of knowledgeable staff. "Maybe it was Record Store Day that provided the initial momentum and now it begins to feed off itself.
"I think the last two years have been roughly on a par with another in terms of sales. It is possible it has plateaued but at a very high level. I can't see how physically we could serve more people. All day there are queues all around the building. You can only physically cope with so many people at once." For all its growth year on year, it might be for the best if Record Store Day is finding its ceiling.
"Perhaps it is plateauing but we can see a plateau as a good thing if it eases some of the stress from the release schedule and everybody can have a good day," said Rupert. Back at the Inkwell, Paul added: "Maybe it's reached a critical point in its evolution as a day. There is significant debate around it. Most people are aware of the various issues and that is a reflection of the fact it has done its job. When it started a lot of shops were on their arse. Now on the whole shops are doing a lot better, new ones are opening up, and maybe it has outlived its original purpose so you start asking what's next?"
Even if debate is growing, Record Store Day hardly seems as though it is in crisis. The majority of record shops look forward to this day as much as the punters. Jumbo Records has been in business since 1971, one of two thriving independent record shops in central Leeds alongside Crash. This year they will have instore gigs all afternoon, while also working with a local brewery to concoct a special beer, and long-standing employee Matt Bradshaw sees it as a chance to let people know what this shop does all year round.
"There are so many positives from this day," he said. "We'll put bands on, we've hooked with a local brewery and we'll do loads of special stuff to make it a day out for people. It's not just about the special releases. It's about celebrating record shops. If you're just getting a few bits of stock in and hoping to make a bit of money that's not really in the spirit of it. You always need to be pro-active. A record shop is only as good as its staff and how many ideas they have. We try to do stuff all year round with labels and bars, getting in-stores. You have to mutate to survive."
The same goes for Record Store Day, which cannot be accused of ignoring the complaints. Every year they send out questionnaires to participating shops on the issues, and everyone is invited to an annual debrief. If there are problems, they try to fix them.
"I feel there will always be something negative said the bigger it gets but I genuinely feel these are the best of times for Record Store Day," said Rupert. "I would hope people's major problems can be addressed. We have ownership of this."
The issues raised by smaller shops are real, and even if the event was never set out to be a charitable venture the question of who really benefits must be asked if those at the bottom are being squeezed out. For now, Record Store Day remains on the right side of the line, and even if it doesn't all show on everybody's bottom line on Saturday night, it seems all shops are benefiting in some shape or form. Making sure that remains the case is the challenge for the day after Record Store Day, and the day after that. For genuine record collectors, every day is Record Store Day, and it's with that in mind that I'm off to take my place in line outside Piccadilly.