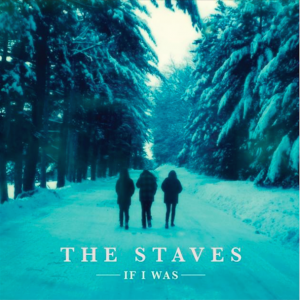 The Staves will be announcing their second full length album this coming Monday, March 23rd. Entitled If I Was, the album follows on from the band's 2012 release, Dead & Born & Grown, as well as a handful of EP releases.
The three sisters recorded If I Was with Bon Iver's Justin Vernon, who became a fan of their delicate folk rock sound after hearing their first album.
The Staves will be playing two album launch shows on 23rd and 24th March at Wilton's Music Hall in London, where they will be playing their new release from start to finish. Both Monday and Tuesday's shows have completely sold out.
The band has also released a mini-documentary to accompany their new album, which details the creative and recording processes of the album. Watch it below:
If I Was is available from The Staves' website, and can be listened to via Soundcloud.