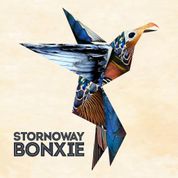 After recently announcing details surrounding their upcoming album, Bonxie, Stornoway have also launched an accompanying competition.
The band are inviting fans and listeners to 'get into the spirit' of their new album just ahead of its release, by creating origami birds resembling that on Bonxie's cover. The have provided a printable pdf – available here – to be used for the origami creations, which fans then photograph and submit.
The band will pick their favourite picture from the submissions, with the winner being awarded tickets to the band's exclusive launch party in London, or a signed copy of the new album.
Find out more about the competition here, and keep your eyes peeled for Bonxie, out April 13th.