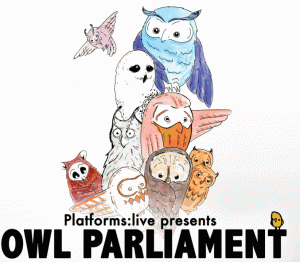 Last year, the first Owl Parliament was a wonder of a day: Mechanical Bride, Jeff Lewis, Johnny Flynn and Laura Marling were a few of the stellar acts who performed to a Union Chapel auditorium packed full of numb-bummed music fans.
Owl Parliament 2010 has now confirmed a line-up to rival last year's, which will feature, among others, Aidan Moffat, Darren Hayman, Emmy The Great, Blue Roses, and Jeremy Warmsley.
The venue's still the immense Union Chapel, which will be filled to the brims on 27th February with discerning musicistas of all ages (NO limits, which is nice).
From lunchtime until the dark hours of the night, a procession of brilliance will amaze and delight.  Be sure to bring a cushion, a thermos, and snacks.  Preparation is all.
Tickets are £26, which works out at something like £3 a band.  That's free maths right there.  Get 'em while they're hot.
Words: Helen True