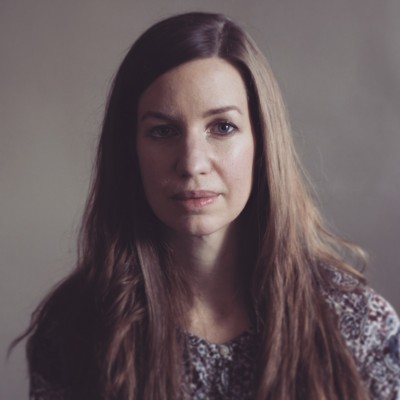 We're delighted to bring you a new track from Kristin McClement's debut LP, The Wild Grips. Giant No Good is a darkly haunting song, which oscillates between driving forward and pulling back – the effect unsettling and beautiful.
The album was produced by Christian Hardy from The Leisure Society and will be released on Willkommen Records on 23 February. Kristin's all-star live band includes Christian and Becca Mears (Peggy Sue), Marcus Hamblett (Laura Marling) and Emma Gatrill (Sons of Noel & Adrian).
Kristin said: "'Giant No Good' is about finding yourself alone at night and at the mercy of your own dark imagination.
"The Giant in the song is a gloomy, wickedly grinning figure who is out to get me. And I feel desperate and unable to find solace – "prayer might reach a mighty force, it's no use to me now, it's no use to me at all".
"But there is hope in the final verse – finding a spark of light from the moon above.
"Becca Mears (who also plays with Peggy Sue, The Mariner's Children, Eyes & No Eyes) wrote and played the incredible cello melody that is joined by an array of other instruments in the ending instrumental passages. Becca somehow managed to capture the whirlwind of emotions surrounding the lyrics. Her repeated melody at the end of this song (along with the sound of Willkommen friends on violin, flute, bass clarinet and more) is one of my favourite moments of the album."
The London album launch show is on Friday 6th March at Heath Street Baptist Church, more details on facebook and tickets from we got tickets.