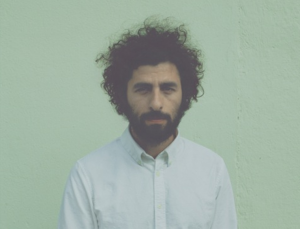 José González will release his first solo album in seven years, 'Vestiges & Claws' on 16th Feb 2015 via Peacefrog Records.
González  first charmed his way into the UK's earshot with the finger-picked folk pop of his 2005 album, Veneer, which has since sold over 430, 000 copies in the UK alone. Two years later came In Our Nature, a further exploration of José's influences (Argentinian Folklore, the '60s US folk tradition and the British pastoral folk-pop style of the same era). The albums made the UK Top 10 and Top 20 respectively.
In the following seven years, he's delivered two albums with the band Junip and has toured with both the Berlin/Göteborg String Theory orchestra and played with Malian desert blues troupe Tinariwen in 2012. Last year, Hollywood came calling when Ben Stiller commissioned José to work with Theodore Shapiro on the soundtrack to his remake of 'The Secret Life of Walter Mitty' and most recently, he's contributed his version of 'This is How We Walk On the Moon' to the Red Hot charity compilation honouring Arthur Russell.
Conceived as the natural third part in an acoustic trilogy, 'Vestiges & Claws' is a hushed and delicate solo set that forefronts the artist and guitarist's compellingly intimate vocal style.
The album title refers to both cultural practices and biological features that survive despite having lost their original function, and to currently useful tools, ie the "claws" of modern life.
Vestiges & Claws was recorded almost entirely by José and self-produced, mostly in his Gothenburg home, using computer plug-ins to achieve a warm, analogue sound. As José sees it, the record is his personal, "zoomed-out eye on humanity on a small, pale blue dot in a cold, sparse and unfriendly space. The amazing fact that we are all here, an attempt at encouraging us to understand ourselves and to make the best of the one life we know we have – after birth and before death."
You can watch the new album trailer below: