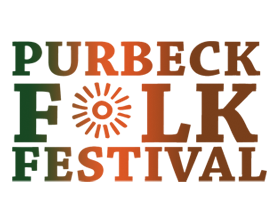 The Purbeck Folk Festival takes to the airwaves this Saturday when BBC Radio Solent in Dorset previews the Festival on its Big Dorset Brunch show.The festival runs from August 21 to 24 at Wilkswood Farm near Swanage and presenter Tim Butcher thought the Brunch would be the perfect way to showcase the Festival's wide appeal. He said:
"Purbeck Folk Festival is big news for the area and has attracted some internationally recognised acts," says Tim. "There are chart toppers including Eddi Reader and The South, as well as the cream of the folk scene's emerging talent and some well-established figures from the roots and world music circuit."
"But it's also a big family event and the Big Dorset Brunch show is a great way to bring that message to our listeners."
Saturday's show will feature live performances in the studio, interviews and a mix of music from artists appearing at the Festival including Lloyd Cole, The South, Eddi Reader, Turin Brakes, Sally Barker, Chris Wood, Idlewild Acoustic, Nizlopi, Emily Barker and Blair Dunlop.
The Big Dorset Brunch can be heard from 8-11am on 103.8FM in Dorset. Appearing live in the studio will be singer songwriter Cath Burke and a stripped down acoustic incarnation of Dorset-based band Fearne.
Now in its sixth year, Purbeck Folk Festival's inclusive booking policy ensures an eclectic mix of outstanding original new folk, as well as established roots, traditional and world music in a fun, family-friendly environment. But there's much more than music on offer with a host of additional entertainment that includes a film programme, art interventions and workshops, a fancy dress parade, bushcraft skills, pig roast, a poetry slam, kids' activity pen and a beer festival with more than 70 local real ales and ciders.
Purbrook Folk Festival – Full line up:
Friday
Eddi Reader, Nizlopi, Martha Tilston Band, Furrow Collective, ODi, Dan Whitehouse, Moscow Drug Club, Flats & Sharps, Macaferri Club, Winter Mountain, Murphy's Lore, Drew Allen, Big Tent & the Gypsy Lantern, Kadia, Beth Johnstone, Tim Somerfield, East Creek Union, Djambo, The Jack Ratts, Threadbare Ravens, Tred, Aimee McKenzie
Saturday
The South, Idlewild Acoustic, Sally Barker, Sarah Savoy, Phil King Band, Gigspanner, Martha Tilston Band, Roving Crows, John Langan Band, Gren Bartley Band, 4Square, ODi, Lizzie Nunnery, Louise Jordan, Threepenny Bit, Sarah Savoy (workshop), Sound of the Sirens, Macaferri Club, Big Tent & the Gypsy Lantern, Kadia, Mother Ukers, Catherine Burke Band, Feral Beryl, Kaia Vieira, Aimee McKenzi
Sunday
Turin Brakes, Lloyd Cole, Blair Dunlop, Emily Barker & the Red Clay Halo, Caravan of Thieves, Coco & the Butterfields, Chris Wood, Amadou Diagne Band, Vena Portae, Gren Bartley Band, Alex Roberts, Tinderbox, Polly Paulusma, Fearne, Aimee MacKenzie, Ian Brown, Will McNicol, Flats & Sharps, Gill Sandell, Emily Barker (solo), Tori Read, Kate Lomas, The Jimmy Hillbillies, Ceilidh Band, Quinns Quinney, Krista Green, Inu
Until August 20 weekend tickets (Fri-Sun) include free camping are on sale at just £100 (£50 12-17 years, £20 4-11 years, under 4s free). Day camping is available on Thursday, Friday, Saturday and Sunday at £10 a night on arrival.
Purbeck Folk Festival, 21-24 August, Wilkswood Farm, Langton Matravers, Swanage, BH19 3DU. Box office: 023 8071 1818 www.purbeckfolk.co.uk