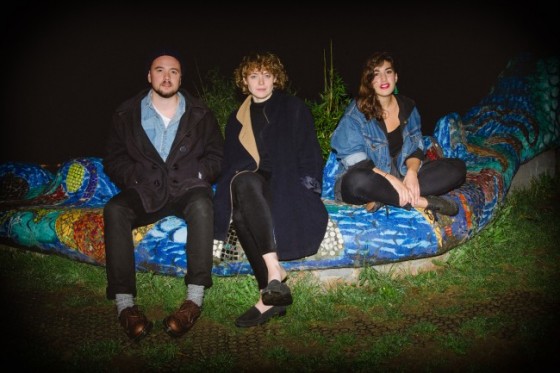 Peggy Sue have announced the release a new single from 'Choir of Echoes' just weeks before the start of their upcoming full UK tour to promote the album.
'Figure of Eight', which will be released on 14 April, is the third single the band have released from their third full-length album 'Choir of Echoes' after'Idle' and 'Longest Day of the Year Blues'.
The band said: "'Figure of Eight' is the exception to most of our rules. It was written almost entirely in practices by the whole band and it is about as upbeat as a Peggy Sue song gets. It appears in my head as a sort of balancing act where each of the four instrumental parts is holding up the rest. Some kind of musical Escher diagram.
"It is about indecision and friendship and the danger of keeping your options open for too long."
Peggy Sue have just returned from a string of shows in the USA, and as well as being announced as part of the line up for this year's End of the Road Festival, will be playing in the UK on the following dates:
APRIL
7 – Brighton – Green Door Store (Tickets)
8 – Coventry – The Tin (Tickets)
9 – Manchester – Soup Kitchen (Tickets)
10 – Glasgow – Broadcast (Tickets)
11 – Liverpool – Leaf (Tickets)
12 – Sheffield – The Harley (Tickets)
14 – Bristol – The Old Bookshop (Tickets)
15 – London – Oslo (Tickets)