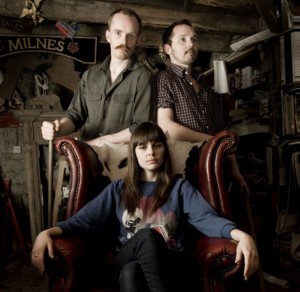 Sparrow & The Workshop will release their latest album, Murderopolis, on May 27.
Their third effort follows on from 2011's Spitting Daggers and sees the Glasgow-based three-piece move further into darker and louder territory. While Muderopolis is a step away from their folkier beginnings, an undeniable country tinge remains and the band's songcraft is shown off to full effect over 11 brooding tracks.
In the run-up to the new record's release on Song, by Toad records the band have three live dates lined up at the start of May, in Machynlleth, Glasgow and Edinburgh, as well as one in June in London.
For more details, or to pre-order the album, go to the band's website.