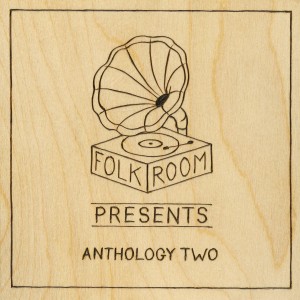 Following last year's Anthology 1, the chaps down at Folkroom have announced the release of a second, cunningly named, Anthology 2. The release date has been set for October 29th 2012.
It will feature new and exclusive tracks from signed Folkroom acts Josienne Clarke and Ben Walker, Lucy Cait and Andrew Butler, as well as specially recorded songs by Sophie Jamieson, Herons!, Worry Dolls, Zoe Wren, Gerard & the Watchmen, Patch and the Giant, The Moon, The Son and the Daughters and Ellie Rumbold. To put the cherry on the cake, it will be available to download free.
Keep a look out on Folkroom's very own site for up-to-date announcements of it's progress, not to mention articles on each artist and their chosen recorded song. With album artwork designed by Julie Morris, FFS couldn't be more excited to hear about part 2.