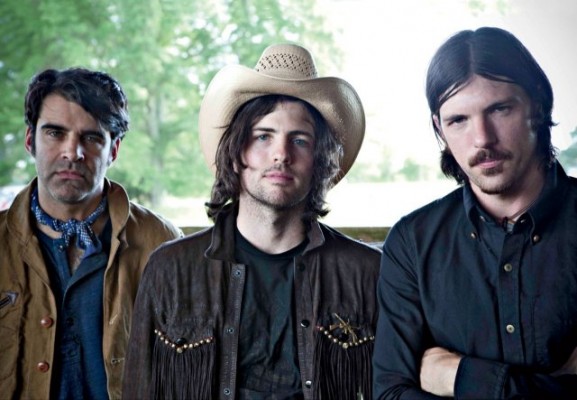 The Avett Brothers have announced the release of a new album titled 'The Carpenter', to be released on 5th November 2012 via Island Records.
The band follow up their 2009 breakthrough record 'I and Love and You' with yet another beautifully crafted collection of songs from the heart and from the road. Following that, their hard-earned success culminated in a notable performance at the 2011 Grammy Awards alongside Bob Dylan and Mumford & Sons, covering Dylan's 'Maggie's Farm' and performing their own, 'Head Full Of Doubt, Road Full Of Promises'.
FFS certainly see this as a record that reflects the brothers' journey toward growing older and the unavoidable realities that await, and Scott says: "For me, in the process between I and Love and You and this album, there have really been three years of me trying to refine a series of steps of letting go of certain things I've held on to," Scott says. "This album feels much more like a whole of refined parts that work together — sort of like a well-oiled motor — than records in the past did. I feel it is much more a cohesive work."
 'The Carpenter' Tracklisting:
1.   The Once and Future Carpenter
2.   Live and Die
3.   Winter in My Heart
4.   Pretty Girl From Michigan
5.   I Never Knew You
6.   February Seven
7.   Through My Prayers
8.   Down With the Shine
9.   A Fathers First Spring
10. Geraldine
11. Paul Newman vs. The Demons
12. Life
Team FFS are very excited to hear more about the release of the brothers' new record, and keep an eye out for the announcement of some UK live tour dates soon.
Words: Ellie Rumbold