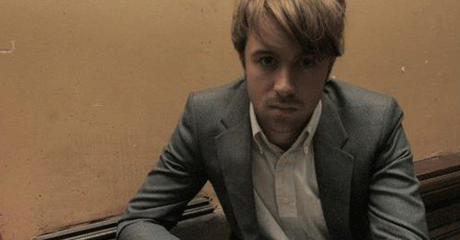 Justin Hayward-Young, who has hung up the moniker Jay Jay Pistolet in favour of a mysterious new musical direction [Update: which turned out to be forming The Vaccines], is selling a 25-track album of JJP recordings for £5 through his MySpace.
He said: "Loads of people have been asking for CDs… think of it as a leaving present. Lots of old, new and unreleased tracks."
Tracklisting
1. Bottom Of The Sea
2. Happy Birthday You
3. Bags Of Gold
4. Vintage Red
5. Friend, We Weren't Even Lovers
6. We Are Free
7. Saint Michel
8. Let Them Grow
9. I Can't Let Go
10. The Secrecy Of Mon Amie
11. Hooked Up On Us (Piano Version)
12. Come On
13. To Be Young Again
14. Oh Caroline
15. I Am Always On My Way Back Home
16. Holly (Demo Version)
17. Postmodern Blues
18. Constantly, Apparently
19. Emily's Book
20. True Love Will Find You In The End (Daniel Johnston Cover)
21. Bags Of Gold (Kissy Sellout Remix)
22. Green & Brown & Blue (Live)
23. Where Does She Go When She Leaves Me?
24. Hooked Up On Us
25. Song For A Best Friend
We're no businesspeople here at FFS, but it sounds like a smashing deal to us.
UPDATE 2013: A lot of people have been asking where to get this album now. You can stream it on Grooveshark, but if anyone else has any clever ideas, please comment below. Thanks!