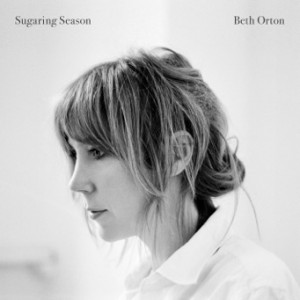 At long, long last Beth Orton will release a new album in October, with Sugaring Season to be her first studio record in six years, and you can hear the track 'Something More Beautiful' below.
The album, recorded in Portland, Oregon with producer Tucker Martine who has previously worked with My Morning Jacket and The Decemberists, will be Orton's debut on Anti- Records.
Orton says the record will reveal a more introspective form of songwriting to her earlier material.
"I stretched myself as a singer on this record and used voices I never have before as a writer," she said. "A lot of the writing on this record happened in the dead of night, when spiders mend their webs, with an infant asleep in the next room… as a result, my writing became a secret again: illicit and my own."
The record features keyboardist Rob Burger, bassist Sebastian Steinberg, and jazz drummer Brian Blade, along with guitarists Marc Ribot and Ted Barnes and folksinger Sam Amidon as Orton drew stylistic inspiration from the likes of Roberta Flack's First Take and Pentangle's folk-jazz recordings.
Orton has also announced a tour of the UK and Ireland for later in the year to support the album, which will be released on October 1.
Sugaring Season Tracklist
1. Magpie
2. Dawn Chorus
3. Candles
4. Something More Beautiful
5. Call Me The Breeze
6. See Through Blue
7. Poison Tree
8. Last Leaves of Autumn
9. State Of Grace
10. Mystery
Beth Orton Tour dates
Sunday, November 25 – Leamington Spa – Assembly Rooms – Tickets
Monday, November 26 – Birmingham – Glee Club – Tickets
Tuesday, November 27 – Sheffield – Memorial Hall – Tickets
Thursday, November 29 – Ashford Kent – St. Mary's Church – Tickets
Friday, November 30 – Brighton – St Georges Church – Tickets
Sunday, December 2 – Norwich – Arts Centre – Tickets
Monday, December 3 – Milton Keynes – The Stables – Tickets
Wednesday, December 5 – London – Union Chapel – Tickets
Thursday, December 6 – Nottingham – Rescue Rooms – Tickets
Friday, December 7 – Bristol – Thekla – Tickets
Sunday, December 9 – Manchester – RHCM – Tickets
Monday, December 10 – Portsmouth – Wedgewood Rooms – Tickets
Tuesday, December 11 – Cardiff – Glee Club – Tickets
Thursday, December 13 – Glasgow – Oran Mor – Tickets
Friday, December 14 – Dublin (IE) – Pepper Canister Church – Tickets