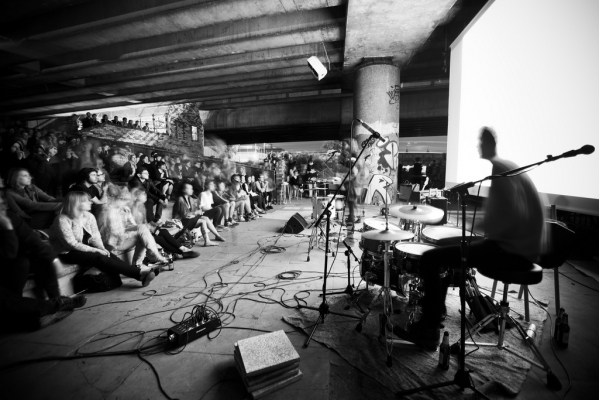 Peggy Sue have made the surprising but welcome announcement they are releasing a special new album on Monday! Songs of Scorpio Rising is a collection of covers inspired by the 1963 Kenneth Anger film Scorpio Rising. The idea came about after the band were last year invited to play a live soundtrack to the film at a showing in Hackney, as Anger had originally compiled a groundbreaking rock 'n' roll soundtrack for the film.
The band then decided to record the songs they had played that night, and the results will be heard when a limited edition run of 1000 CDs goes on sale on Monday. A digital version of the album will be released on July 23.
To celebrate that, on Sunday July 22 the band will be playing two very special shows at a surviving World War II bunker in Dalston, which seats only 50 people at a time. Tickets for those shows will go on sale on Monday June 18 at www.wegottickets.com.
The CD will go on sale at peggysue.bandcamp.com.
You can hear first track 'Fools Rush In' below.