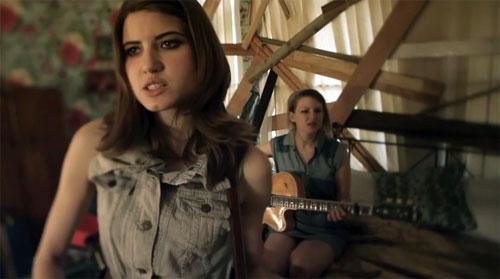 The Smoke Fairies have revealed further details of their second album Blood Speaks, which will be released on May 21. The album, which is the follow-up to the outstanding Through Low Light And Trees, will be preceded by a special Record Store Day EP on 9″ vinyl featuring four songs from the album sessions, including lead single 'The Three of Us'.
You can watch the video for the new single via Clash Magazine now.
The band also plan to release a special edition of the album but are yet to reveal any details. They will play an one-off show to celebrate the release of Blood Speaks at the London Tabernacle on May 28, with tickets on sale to mailing list subscribers from Thursday, with general sale starting Friday.
The full tracklisting of the album is below.
1. Let Me know
2. Awake
3. The Three Of Us
4. Daylight
5. Blood Speaks
6. Take Me Down When You Go
7. Feel It Coming Near
8. Hideaway
9. Version Of The Future
10. Film Reel