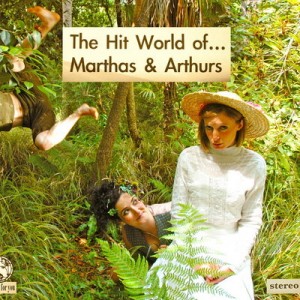 We at FFS love a band that can pull off a retro sound, which makes us very excited about the upcoming Marthas and Arthurs debut album, due in April.
The foursome have whetted our appetite further, by releasing the video for opening single 'Sally Started It All' which will precede the release of The Hit World of Marthas and Arthurs by two weeks when it comes out on April 2.
And as if that wasn't enough, they're also offering a free download of their distinctive cover of the Stone Roses' 'Shoot You Down', which will also feature on the album.