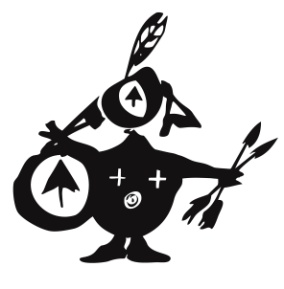 Kathryn Williams will return with a new album in May that promises to be a departure from her earlier work. Williams has teamed up with Simon Edwards and Ginny Clee to form "The Pond", which is described as, er, a "democractic mud pit". While that might not sound too appetising in itself, the idea is to blend an array of musical styles, with the collective promising everything from vintage beats to eastern loops to rapping. You can already hear a taster on their website.
The idea for the band came after Kathryn and Simon found themselves experimenting in down time while working on her previous albums.
"From working closely with Simon on my last three releases, it was natural to mess about in the studio in downtime," says Kathryn.
"We had no plans or ideas of forming a band, we were just having fun and experimenting with sounds and ideas. Slowly the sound came together and we were able to hear what was 'The Pond' and what wasn't. It's been very democratic and honest. Being able to share the responsibility and the joy of a record is great. Plus being able to say I'm in a band sounds cool."
The group will release their eponymous debut in May before heading out on their first tour.
Mon 28 May Brighton Komedia
Tue 29 May London Union Chapel
Wed 30 May Manchester Ruby Lounge
Fri 01 Jun Leeds Brudenell Social Club
Sat 02 Jun Glasgow King Tuts
Sun 03 Jun Gateshead Sage 2