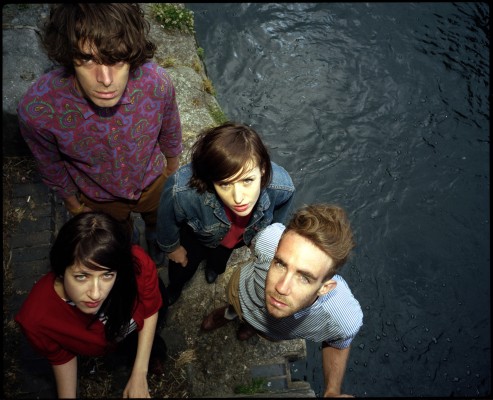 Veronica Falls are back. Although it's less than six months since their debut album was released, the band have already got a new song for us as they returned this week with 'My Heart Beats'.
They've wasted no time at all, unleashing it only days after recording it on a boat on the River Thames, which we assume is where most new music will now be made by any self-respecting band. We can't tell, though, whether the picture shows them on the banks of the river or stood by a big puddle.
Anyhow, the new material comes ahead of a tour of the UK next month, details of which are below.
Tour dates:
March
8 – Leaf, Liverpool
9 – Deaf Institute, Manchester
10 – Stereo, Glasgow
11 – Stereo, York
13 – Haunt, Brighton
14 – Scala, London