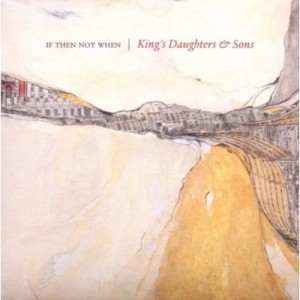 King's Daughters & Sons brings together members of The Shipping News, Rachel's, The For Carnations and Shannon Wright, and this is not some throwaway side project. They have been working on If Then Not When for three years, and have suggested the results draw on William Faulkner and Led Zeppelin. Clearly, we're not messing about here.
And indeed, if you're going to enjoy this album, you can't just dip in. While lyrically a collection of ghost stories and murder ballads, musically its a grand slice of slowcore immediately bringing to mind the likes of Low and Lambchop. There's a decidedly wintry feel too, and as a storm rages outside the window while I write this, I am only too happy to sink into its clutches.
For while the lyrics might be deeply unsettling, in the hands of Michael Heineman and Rachel Grimes, they are things of beauty, and it is when the pair combine their voices in harmony on 'The Anniversary' that this record truly takes off.
Although only eight tracks long, the album stretches to 50 minutes as both 'The Anniversary' and 'Lorelei' top eight minutes. It's an album that is going to require commitment from a listener but will reward anyone willing to jump in.