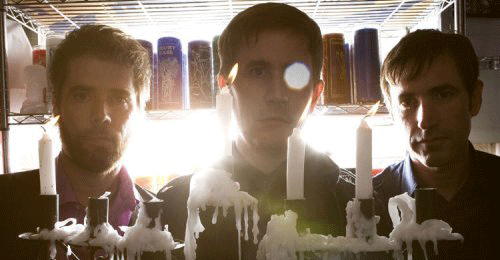 The Mountain Goats have announced a special show at the Barbican in London next year.
Frontman and genius John Darnielle will be joined by vocal quartet Anonymous 4, playing songs from his new work Transcendental Youth. The songs will be arranged for voices, piano and guitar by Owen blimmin Pallet, to top it all off.
There'll also be a Mountain Goats set to begin the show on 2 April 2012.
John Darnielle said: "Anonymous 4 are among my favorite musicians anywhere, ever. I've been listening to them with wonder and gratitude ever since I was given this amazing album as a college graduation gift.
"For me to tell you that they're going to be singing the newest as-yet-only-heard-by-people-mentioned-in-this-paragraph Mountain Goats songs, the secluded trapped wet desperate yearning ones I've been working on since late spring, heard here in special arrangements for guitar, piano and voice by Owen Pallett in a gorgeous 400-seat hall is…well, it beggars description.
"So instead let me tell you this about myself. I am person who likes to eat candy. Every time somebody says "kid in a candy shop," I think to myself: 'I wanna be that kid in the candy shop, after hours, with the go-ahead to have all the candy I like.' Anonymous 4 singing my new songs in arrangements by Owen: this is all candy ever all at once for me. I simply cannot wait for this show."
What're you waiting for? Head over to the Barbican website to book your tickets now.