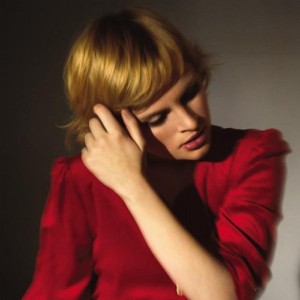 With Bjork's latest album bristling with the kind of sonic innovation that makes Radiohead look as challenging a prospect as a tug-of-war against the local Women's Institute and Sigur Ros putting out a new live record that captures them at their dreamlike best, you'd be forgiven for thinking that the Icelandic music scene was exclusively home to auteurs and genre-hopping mavericks.
Step forward Olof Arnalds and her latest EP of covers – a sparsely rendered set no more revolutionary than the notion of sliced bread, but just as satisfying. After dabbling in English language songs on her last album, which included three cuts in her adopted tongue, this is a clear bid to win over a new band of followers.
Her chosen material is explicitly chosen to appeal to a certain market – Arnalds tackles songs by Arthur Russell ('Close My Eyes'), Bob Dylan ('She Belongs to Me'), Neil Diamond ('Solitary Man') and even chances her arm with a Gene Clark-Bruce Springsteen cocktail ('With Tomorrow/I'm On Fire') .
Admittedly, such well-loved songs can convey a certain sense of class on even the most basic facsimile, as anyone who has chided themselves for tapping along to a dreadful pub band's version of 'Brown Eyed Girl' can attest. But Arnalds, despite adorning each of the songs with little more than tautly plucked strings and her heavily, delectably accented vocals, succeeds in the golden rule of cover versions: to make it as much about the interpretation as the song choice.
Her delivery is likely to resonate with fans of Joanna Newsom or Taken By Trees, but the way she toys with some of these celebrated lyrics – poring over them and rolling them off the tongue in a way only a non-native speaker can – should be a universal charm.
Words: Rory Dollard