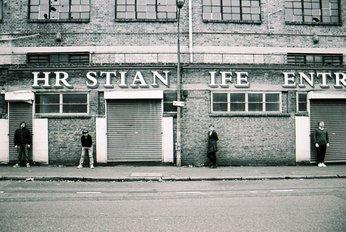 Allo Darlin' will be making a most welcome return in early 2012 with a lengthy tour preceding the release of their second album Europe. Elizabeth Morris and her crew, Paul Rains, Bill Botting and Michael Collins, will play a show in London early in the new year as part of the Fortuna Pop! Winter Sprinter before hitting the road properly in February.
The second LP, follow up to 2009's self-titled debut, has been recorded and is now due in the spring. Morris has revealed fans can expect a different kind of sound this time around. "I wanted to make beautiful songs and end up with a beautiful album, not necessarily an album full of three minute pop song," Morris said.
"I suppose the songs have an awareness of a darker place but end up coming out the other side. We wanted to make the best album we possibly could and I think we've ended up with that."
It's a little too early to hear any of the new record just yet, but you can stream their non-album single 'Darren' – written about the incomparable Darren Hayman – one of the many contributors to the For Folk's Sake Christmas album this year – below.
TOUR DATES:
5 Jan London, Lexington (Fortuna POP! Winter Sprinter)
20 Feb Glasgow, Captain's Rest
21 Feb Edinburgh, Sneaky Pete's
22 Feb Newcastle, Star and Shadow Cinema
23 Feb Manchester, Deaf Institute
24 Feb Sheffield, Shakespeare's
25 Feb London, 100 Club (London Pop Fest)
26 Feb Leeds, Brudenell Social Club
27 Feb Leicester, The Musician
28 Feb Bristol, The Fleece
29 Feb Cardiff, Buffalo Bar
1 Mar Oxford, The Cellar
2 Mar Norwich, Norwich Arts Centre
3 Mar Brighton, The Haunt