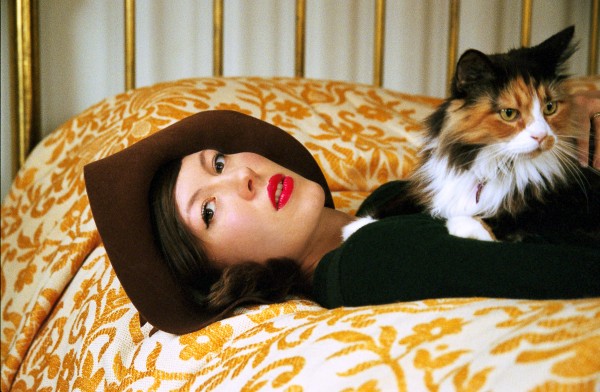 We're very excited to be able to bring you the beautiful new video for Alela Diane's song 'The Wind'.
The song, which Alela wrote after a friend of hers was tragically murdered, has an inevitable darkness that is reflected in the video, shot and directed by Jason Reid and Darren Lund.
Alela explains: "Following the incident – I had a series of dreams in which an organ was playing itself – or rather a spirit was playing it, I don't know. Life is short and Death is a hard act to follow – that's this song.
'The chorus, 'The Wind' part was written by Tom [Bevitori, Alela's husband] years ago, and finally found a home in the verses I wrote – a mysterious collaboration, especially given the circumstances."
'The Wind' is taken from Alela's most recent album, Alela Diane & Wild Divine.
[iframe src="http://www.aleladiane.com/thewind/" width="600″  height="360″]
Alela will be supporting the Fleet Foxes on their European tour this month, as well as playing a headline show in London tonight. Tickets and details are here.
ALELA DIANE HEADLINING:
2 Nov London, UK Village Underground
SUPPORTING FLEET FOXES:
5 Nov Bergen, NOR Grieghallen
6 Nov Oslo, NOR Sentrum Scene
8 Nov Stockholm, SWE Annexet
9 Nov Malmo, SWE KB
10 Nov Copenhagen, DNK Falconer
13 Nov Chorzow, POL Rozrywki
14 Nov Zagren, HRV Tvornica
15 Nov Vienna, AUT Museums Quartier
17 Nov Rome, ITA Atlantico
19 Nov Bologna, ITA Estragon
20 Nov Milan, ITA Teatro Smeraldo