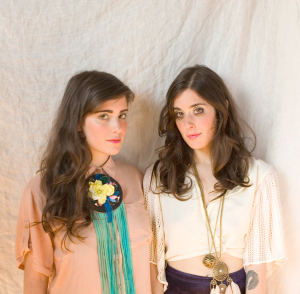 Otherworldly Canadians Tasseomancy have announced that their debut album, Ulalume will be released as a unique candle with a vintage matchbox.
The album/candle will be released on Turf Records on 29th August and each limited edition set will contain: a candle, artwork & tracklisting, digital download code, a vintage matchbox.
Formerly known as Ghost Bees, twins Sari and Romy Lightman split their time between Tasseomancy and touring as part of Austra.
The band have also announced an album launch show at Camp Basement on August 30th. Tickets are £8 and available here.
You can pre-order the album here
Download Healthy Hands:
Tasseomancy – Healthy Hands (Will Mourn You) by tasseomancy