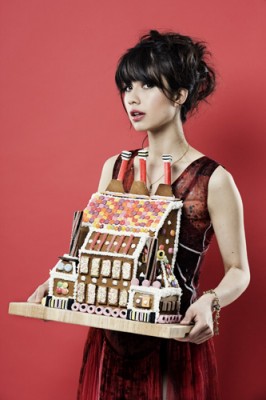 Here at FFS we're so excited about Emmy the Great's new album Virtue, that we just can't wait until it's release date (13th June) for you to share the joy.
Happily Ms The Great has made a couple of tracks available to hear online. One of which is this lovely video for the single Iris (released on 6th June). It features Emma's cousin and was directed by Derek Andrade.
Emmy said of the song: "Iris is part me and part lots of girls I know – 'Princess Impermanent', always deeply unsatisfied with right now, very optimistic about tomorrow. There are some nights though when it all comes together, fleetingly".
.
You can also listen to another track from the album A Woman, A Woman, A Century of Sleep below.
A Woman, A Woman, A Century of Sleep by Emmy The Great
If you think those are good, wait til you hear the rest of the album. The final track in particular is blinding.
Emmy the Great embarks on a UK tour on 4th June. Find dates here.
>> Read our review of the Virtue album showcase.