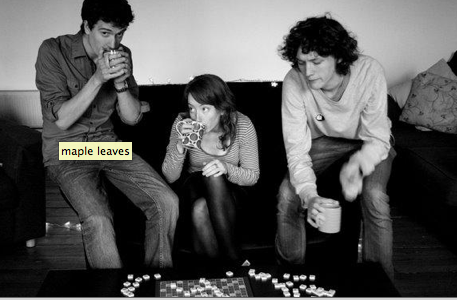 Maple Leaves are a trio who have gone from meeting at a Glasgow open mic night to supporting the likes of Zoey Van Goey, playing T In The Park and appearing on BBC1.  Their debut EP Golden Ether is getting such good reviews the panel stepped in to check it out…
---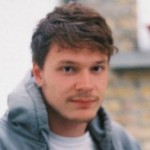 Chris Woolfrey: Maple Leaves produce a brand of indie-folk you'll have heard before. Singer Anna Miles is the talking point, singing with a sweetness in tandem with their bouncing high tempo instrumentation. Opening track Tapestry is a prime example of this, with pianos and guitars stabbing short, sharp major chords – and certainly, there's something Lloyd Cole and the Commotions about affairs. Fields is the most interesting track, with a similar texture and the same stabbing technique – switching to the minor mode for a melancholic piano section which lurks at the back of things. Unfortunately Kirsty and Easy Speak slip too easily into a '90s pop-guitar band feel. That said, Maple Leaves produce incredibly competent, even very good, indie-folk. However, they suffer from the fact that they are not The Smiths – and whether they'd admit it or not (as is most evident on Tapestry, Kirsty and to some extent Easy Speak) part of them would like to be. Fields would make a nice closer, but is instead bizarrely followed by a remix. A strange decision, particularly as nothing on the EP hints at the kinds of sounds that the Miaoux Miaoux remix makes. All that said, if you're a big fan of the genre, Maple Leaves are incredibly good at it. But why not listen to what's already out there?
---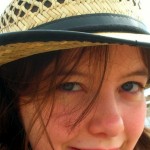 Becky Varley-Winter: For a band created on a rainy night in Glasgow, Maple Leaves are incredibly sunny. Tapestry seems to have been written for freewheeling merrily down a cobbled street on a bike, swinging a parasol in one hand and high-fiving passers-by with the other –  Kirsty (my favourite) has hand-claps, spirited fluting and a catchy chorus. Not that they don't try for a bit of angst: "It's more than I can take", they sing in Easy Speak, but with such benign softness that surely they're talking about eating too much ice cream. Sweet voices, light glittery instrumentation, pure pop-folk, they sit happily next to Belle & Sebastian, The Shins and Laura J. Martin. In fact they resemble Belle & Sebastian perhaps too much, to the point of seeming imitative, but many bands begin this way (First Aid Kit being openly inspired by Fleet Foxes) and it does little to hold them back. Maple Leaves are clearly lovely, with talent of their own to run with, and seem made for happy days.
---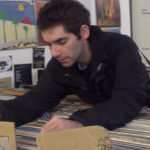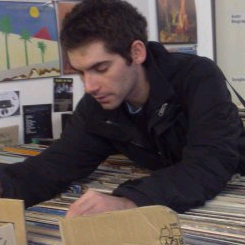 Ian Parker: Grown from the same seeds as Zoey Van Goey, Glasgow's Maple Leaves write delightful little three-minute pop songs that you'll want to hear again and again. Formed of three multi-instrumentalists, they have the ability to flip sounds from track to track depending on whether Anna, Julian or Graeme are taking on the singing. Anna's voice is the most striking, and perhaps the most recognisable after her work as a backing singer on Stuart Murdoch's God Help The Girl LP. But from the pop of Drunk At The Pulpit to the fast-paced Easy Speak or the sparkling title track of their Golden Either EP, what grabs you again and again is their sheer musicality. They sound like a three-piece bursting with talent and ready to unleash it.
Listen to Maple Leaves for yourself here