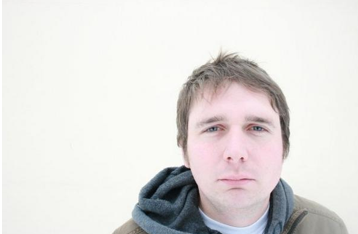 After making a crazy jazz album with The Havenots, Liam has gone solo to create a successful collection of demos and a whole debut album (recorded over two years in his pal's living room).  The panel dropped by to give it a listen…
---

Scott Edgar: When I get to the end of a night trawling through CDs and websites it's usually been something of a chore and very rarely do I uncover something as aurally pleasing as Liam Dullaghan. There's no monotonous finger picking or warbling vocals. Likewise there's no clear effort to sound too much like anyone else. What we get here is an album of accomplished folk, pop and indie tunes with samples, strings, the crackle of a worn out record and some mighty big hooks and choruses. While Radio Verona has received play on 6Music it's I'm Just Fucked Without You that's got me hooked with it's almost punky honesty and sweeping guitar riffs. This is probably what Conor Oberst would sound like if he could hit the notes.
---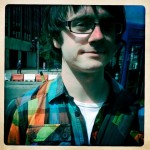 Thomas Moyser: Liam Dullaghan writes simple, old-fashioned lounge-pop with lyrics that are intelligent and subtle. Album opener Radio Verona is the pop song that would blaze from the car stereo if a Grand Theft Auto game were set in Renaissance Italy. After that Dullaghan tends to succeed better when he shifts things up-tempo – since his voice is neither technically strong or characterfully distinct enough to pull off the other slow numbers. I like a voice that tells me something about the singer, something that the lyrics themselves can't. Dullaghan is a cut above the rest as a songwriter but he needs to find himself a unique voice from wherever he can get one.
---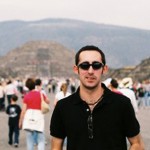 James Rutherford: Liam Dullaghan nearly made it as a member of indie band The Havenots, however, fate had other plans and he has delivered a wonderfully forlorn solo debut – loneliness never sounded so good. Although the themes of unrequited love, loss and solitude are consistent throughout the record, the sound and style shifts from Americana enthused pop to lively high tempo indie to touches of folk and country – all with the odd flourish. On top of the instant affection, Dullaghan's music continues to grow with each listen and reminds me, at times, of an understated Rocco Deluca. Personal favourites are Paradise Beach, one of the louder tracks with a great orchestral/rock finale – I Fell Through The Night Like A Stone which, despite the title, has an odd but irrepressible warmth – and the title track with its whispy vocals, immaculate strings and heartfelt lyrics of uncertainty and desperation. Whether you've just been dumped or not this is a really enjoyable record – but probably more so if you have.
Liam Dullaghan's album Making History is available from his MySpace here