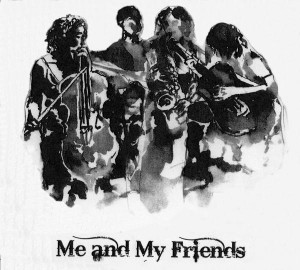 Leeds' Me & My Friends have been picking up the kind of support slots of late that catch the eye of websites like ours – Hannah Peel, Jesca Hoop and Alessi's Ark to name a few. So the New Bands Panel went in to see if they could also catch our ear.
---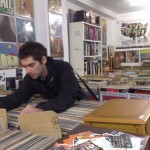 Ian Parker: Finding Me & My Friends is like discovering two bands at once. See them live (strongly recommended) and you'll get the quirky, joyful sounds of Sam's clarinet dancing around the edge of the songs, adding subtle but wonderful touches to a sound that combines some serious artful tones with a sense of fun. Go back to the recordings, made before Sam arrived and Aurélie was doing the job on her saxaphone, and the instrument drives the songs forward along with Emma's cello. The change was enforced when Aurélie left town to go travelling but they've more than made the most of the situation. But whichever version of this band you go with, you'll find some delightful, well crafted tunes and a whole lot of promise.
---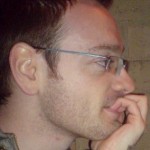 Ali Mason: I'm going to do something slightly unconventional here – I'm going to recommend a band to you heartily, then advise you not to listen to their music. Stick with me. You see I love these guys – I saw them supporting Hannah Peel in Leeds a couple of weeks back and then, by a happy almost coincidence, saw them supporting Jesca Hoop a couple of days later. I love the gentle falsetto of vocalist Nick Rasle and the percussion he extracts from his guitar, I love Emma Coleman's cello and her harmonies. I love the lilting folk melodies and the subtle reggae and Afrobeat influences. One thing I didn't realise quite how much I loved until I got their CD home was the clarinet, provided by Sam Murray. He's an unmissable stage presence but that he's there at all is a happy accident, following the departure of the band's saxophonist. It's a subtle change but such an important one because, listening to their recordings, it's a genuine improvement. The clarinet contributes, whereas the saxophone dominates. Which is why I'm not sure I can recommend you go to their Myspace page and check them out, or go to their website and download their three tracks, great as they are. What you should do though, if you can, is see them live. And when Me And My Friends v2.0, with clarinet and all, make it to iTunes, get behind me in the queue. I appreciate there is no actual queue for iTunes. It's a metaphorical queue. Which I'll be at the head of. I like this band.
---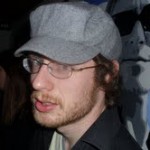 Tom White: An uninspiring moniker, perhaps, but an unusual musical operation which is well worthy of your attention. The far more eye-catchingly named Un Sentiment Inespere bounces along pleasantly, while Lolita is altogether more mournful and introspective. Warm Up appears to serve largely that purpose, being little more than a vocal exploration of a repeated phrase, but once again showcases their blend of rhythms from around the world thrown into a Leeds-based melting pot, which on the whole produces delicious results. I'm led to believe they have even more to offer live – particularly since the addition of "rowdy, rootin' and tootin' clarinettist Sam Murray", as their website would have it – but there is enough of a taste here to whet my appetite in its own right.
Assuming you want to ignore Ali's advice, check out Me & My Friends' music by visiting their myspace page or website. Of course, it will also tell you where you can catch them live, so you won't be totally disregarding what he said.
Picture by Meg Buick.